Strain Review: Pink Z by SureFire Selections x Very Special Resin
Pink Z
Type High : Medicinal 🥊
𝐁rand : Sure Fire Selections @surefireselections @vsresin
𝑮𝒓𝒐𝒘𝒆𝒓 : Very Special Resin @vsresin
Media : ?
Lineage/Genetics/𝐆𝐞𝐧𝐨𝐭𝐲𝐩𝐞 : Zkittlez x Platinum Cookies
Terpene Profile: Unknown
Pink Z Cannabis Cultivar (Strain) Review
𝐒𝐩𝐨𝐧𝐬𝐨𝐫 𝐁𝐲: @packsfifthavenue___
Terps : doughy , Tropical , Z flavor
𝐀𝐫𝐨𝐦𝐚: pink starburst , Fruit , doughy
𝐅𝐥𝐨𝐰𝐞𝐫 𝐀𝐩𝐩𝐞𝐚𝐥 : bright green leaves and covered in bright orange pistils and cover in trichomes with array different colors
Strain flavors : Dry Pull: z fruit , doughy ,
Inhale Pull : tropical doughy ,
Exhale Pull :Z terps with complex cookie flavor
Strain effects : Euphoria, semi heavy eyes , uplifting
CONCLUSION : Pink Z is definitely on the cookie side than more Z side but she does have some Zkittlez flavors. Took more look from the Platinum Cookies instead of the Zkittlez . This taste like Guava Taffy or Typhoon the Guava Taffy Lineage was (Tropicana Cookies x Cookies & Cream x Runtz ) and Typhoon Lineage was Lineage – (Gelato 33 x Gelato 41) they all got that tropical Z cookie dough flavor. If you like cookie flavors you would like this one .
Pink z isn't super potent . Pink Z is fresh so it's little harsh on the inhale but the flavor makes up for it . I been wanting to try this Pink Z for over 2 years now . The flavor is different it's not that wanna keep smoking flavor . It kinda give me an old school flavor with a doughy flavors it's like a slight lime / citrus doughy flavor more on the cookies side it's more dominant on the cookies flavor side . I love his Z-41 and his lemon up he grew before . This one isnt my favorite flavor but still good with flavor and nice medicinal high I wish it had more pink starburst flavor than cookies but that a personal opinion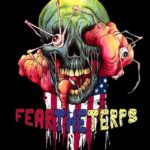 Advertisements