Strain Review: Tillamook Lime by Johnny Stomper
This is the Tillamook Lime strain from @johnnystomper.
Lineage/Genetics: Descended from Platinum Cheez
Original Breeder: Johnny Stomper
Grower: Johnny Stomper
Tillamook Lime Strain Review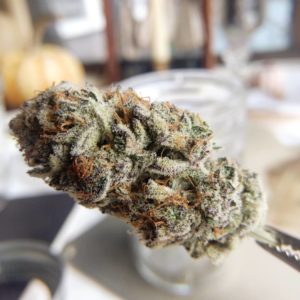 I've been smoking it as my morning smoke and it's great. He bred the strain himself from some really strong genetics, and while there are some clear hybrid characteristics to it, it's a dream for sativa lovers.
The high is functional and active, but not traditional sativa energy. A joint of this stuff with your morning coffee is a great start to the day.
The flavor is heavy toward more orange or tangerine than lime, but it's still heavy on the citrus with some deeper cookie/dough notes underneath. The scent leans a bit more toward the lime end, but more zest than juice or whole fruit.
I'm really looking forward to reviewing the Cheez he gave me, which went onto the genetics of the Tillamook Lime, along with the Dosi-Pie. Super glad Johnny reached out.
.
.
.
#pdxcannabiscommunity #pdxweed #pdxcannabis #oregonweed #OMMP #oregoncannabiscommunity #oregoncannabis #tillamooklime #pnwstoners #strainreview #strainreviews #weedreviews #cannabisreviews #420review #420lifestyle #Medicate #cannabiscommunity #medicalmarijuana #wedontsmokethesame #justblazeig #weshouldsmoke #weedstagram420
Advertisements