Strain Review: Z Cheese by Skrilly The Kid
Z Cheese
Type High : Knock Out 🥊
𝐁rand : @skrillmo_
𝑮𝒓𝒐𝒘𝒆𝒓 : Skrilly the Kid @skrillmo_
Media : Living Soil
Lineage/Genetics/𝐆𝐞𝐧𝐨𝐭𝐲𝐩𝐞 : Zkittlez x Uk Cheese 🧀
Terpene Profile: Unknown
Z Cheese Cannabis Cultivar (Strain) Review
𝐒𝐩𝐨𝐧𝐬𝐨𝐫 𝐁𝐲: @packsfifthavenue___
Terps : Lime , Musky, Cheese flavor
𝐀𝐫𝐨𝐦𝐚: lime peel , Musky, Cheese Flavor
𝐅𝐥𝐨𝐰𝐞𝐫 𝐀𝐩𝐩𝐞𝐚𝐥 : bright green leaves and covered in bright amber pistils and cover in trichomes
Strain flavors : Dry Pull: lime , cheese 🧀 ,
Inhale Pull : Lime Peel , musky cheese ,
Exhale Pull :Lime Peel terps with a cheese musk flavor
Strain effects : Relax , heavy eyes , sleepy
CONCLUSION : Z Cheese is definitely different something I never tasted before a new flavor . Lime peel flavor with cheese on the back in this first time actually having something that actually taste like cheese 🧀 and the lime is complex like drinking juice drip and some cheese I love the taste.
I don't think everyone would love this flavor but Z Cheese is definitely unique with flavor and I would definitely get this one again it's had more parents flavors trying to fight for flavor dominance but they was a tie because both flavors came out from both parents . @skrillmo_ told me this was the first run on the Z Cheese and I was impressed with that . That's only means Z Cheese is going to be even more better next run . Z cheese definitely packs a punch from the Uk Cheese because Uk Cheese is a pheno from Skunk 1 .
IF you want something unique with flavor that's got Z and cheese in it this one is for you taste just like the name say .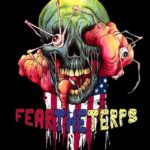 Advertisements