Strain Review: Calamanzi by Balikbayan Boyz x Deep in the Bag
Calamanzi 🍋 🍊
Lineage/Genetics: [Watermelon Zkittles X Z3]
Original Breeder/Grower: Balikbayan Boyz x Deep in the Bag
Terpene Profile: Unknown
Calamanzi Cannabis Cultivar (Strain) Review
Cultivated by: @deepinthebag.official X @balikbayan_boyz
Powered by: @balikbayan_boyz X @deepinthebag.official
🗣 Whew, we off those Z terps! I'm really loving the change from Lemon Cherry coming, and this is one that definitely stands out. Crack it open, and you're invited into this subtle honey sweetness with a fruit balance. It's fresh, nearly tropical, and floral. As you roll it up, you'll get an actual flavor of lime in the smell and the dry pull. It reminds me of a lime juice pop, the ones you get in a box or from a corner store. Refreshing to say the least.
In the first strike: you'll get that lime flavor pushed out. The terps in this create a great blend together, because the high is honestly a very mentally chill experience. The body is slight, but the mental gets shocked with these waves of calm and collection. Half way through the smoke, It gets quiet enough to hear a pen drop. Any mental strain you might have had will slowly let go of it's grip. You may find yourself in a daze, but if you're a regular smoker you'll feel like your head is in the clouds up until the end of the smoke, which leaves you with this lingering effect on your brain.
Overall this is a high for creatives. It's smooth enough to where the early morning people can catch a nice flow from it, and those who need to chill to create can grab some inspiration. Smooth, chill, and heady. My second @balikbayan_boyz Collab, and once again, Pure dope.
It gets a 7.5/10 from me 💯
#DOPAMINE
#weed #cannabis #cannabiscommunity #marijuana #weedporn #thc #weedstagram #cannabisculture #cbd #stoner #weedlife #hightimes #smoke #sativa #indica #ganjacity #cannabisreviews #cannabisreviewermd #exoticcannabis #weedreview #flowerreview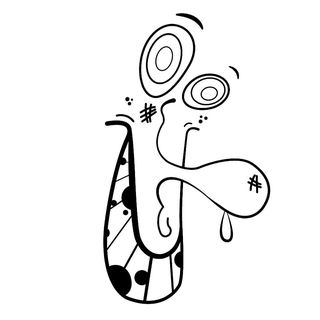 DOPE, THE REVIEWER!
Now Featured on The Highest Critic ⭐️
Young Mogul 👺 DMV ‼️
Culture Artist & Cannabis Reviewer. Creator of // #DOPAMINE 🧠
Advertisements