Strain Review: Blue Boi by Ascension BioMedical
Today, we will be taking a look at the strain Blue Boi, a Tier-1 flower option in Ohio that is currently being cultivated by Ascension (and possibly others).
Lineage/Genetics: Rude Boi OG x Blue Dream
Original Breeder: Unknown
Grower: Ascension Biomedical
Blue Boi Strain Review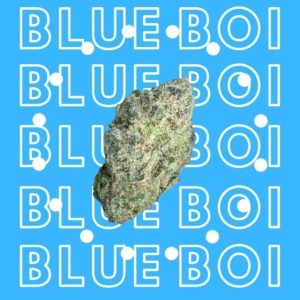 Blue Boi is an indica-dominant hybrid cross of Rude Boi OG x Blue Dream displaying hops, pine, cinnamon, orange, and lavender aromas based on its primary terpene profile of Myrcene, Pinene, Caryophyllene, Limonene, with Linalool and Farnesene also present.
Blue Boi is known to elicit up-lifting yet calming effects, balanced with focusing and creative effects. With a balance of indica's relaxation and sativa's daytime applications, this strain seems to be ideal for the treatment of stress, depression, pain, and fatigue.
In addition to its flower form, Blue Boi is also available in Ohio dispensaries in the form of Flower Live Rosin mixed with CBD isolate that is currently being processed by One Orijin.
Have you had a chance to try Blue Boi, or do you prefer a different strain from Ascension?
.
.
.
#OhioMarijuana #OhioMarijuanaCard #OMMCP #BlueBoi #StrainReview
Advertisements