Strain Review: Bubblegum Gelato by High Season
Bubblegum Gelato 🍧
Lineage/Genetics: Unknown
Original Breeder: Unknown
Grower: High Season @highseason__
Terpene Profile: Unknown
Bubblegum Gelato Cannabis Cultivar (Strain) Review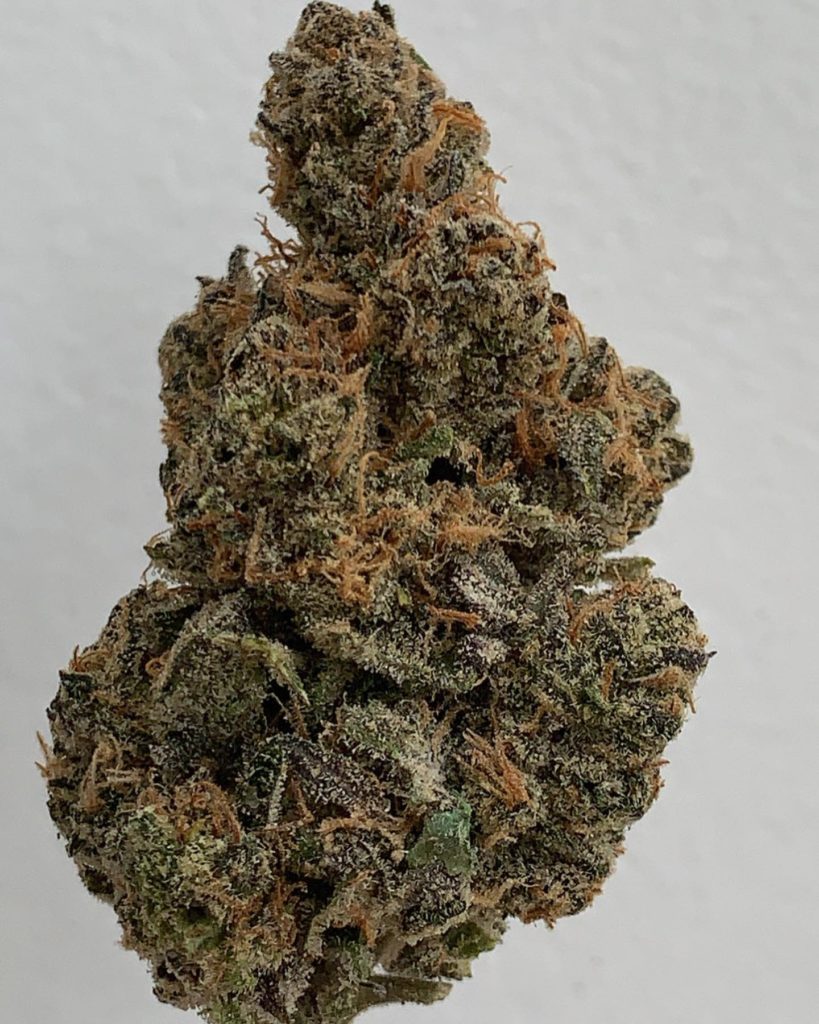 NOSE: SWEET bubblegum & cherries🍒 rounded out with a faint creamy gas💨
DRY PULL: bright fruit & double bubble. SWEET Earthy resin on the lips👄
STRUCTURE: Large nugz with extended colas. Coconut green base frosted with a shiny trich layer. Abundant & thick trich layer. Pumpkin orange hairs scattered throughout. A few frosted sugar leafs. Dense but not arid. Grind was even more appealing- fuzzy aromatic colorful material.
TASTE PROFILE: sugary bright fruit & bubblegum jolly rancher. Straight to the point here with gelato highlighted on the exhale. Expansive smoke with a cream base highlighting earthy notes🌱complexity here has potential.
EFFECTS/DURATION:a sense of CALMING EUPHORIA. Strong mental stimulation with a quick & noticeable sluggish body effect. Munchies on the come down 5/5x
20+ min PEAK high ⏰
GRADE: 7/10 🏅
A very nice balance of BG & Gelato🔥
I felt flavor was a top priority in the cultivation here; although I do see a lot more potential with this specific X. Smoke this when your chillen at home solo. It will dial in your focus with an expansive mindset🧠
I care about what YOU smoke‼️ let me know why you're smoking!!
LOVE
.
.
.
.
.
.
.
.
.
.
.
.
.
.
.
.
.
.
.
.
.
.
.
.
#craftweedblog #weedblog #weedblogger #SouthernCalifornia #Sandiego #sativa #hybrid #indica #highsociety #joints #blunt #rollup #prettynugs #flower #concentrate #dabber #dabrig #craftweedlover #craftmaryjane #420 #connoisseur #fireflower #greenindustry #highseason
Advertisements