Strain Review: Carbon Fiber Killer by Silky Gelato x CROP SHOP
Carbon Fiber Killer 🔪 🩸
Lineage/Genetics: [Biscotti X (Cookies & Cream X Grape Pie)]
Original Breeder: Unknown
Powered By: Silky Gelato x Bad Bitch Budz @silkygelato x @badbitxhbudz
Cultivated By: Silky Gelato x CROP SHOP @silkygelato x @_cr0psh0p_
Carbon Fiber Killer Cannabis Cultivar (Strain) Review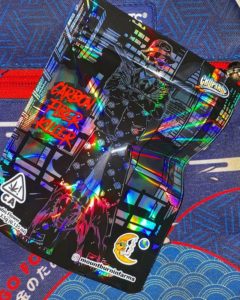 Class: Branded Exotic [SoCal]
Flavor Line: Self-Titled
SMELL | FLAVOR:
Break the seal on this one, and you're invited to this aroma of sweetness and gas. It's strange, it's legit the smell of condensed cream over a strong octane terp. As you break it down you'll start to get that aroma coming in more sour as if the cream has a stale to it. The gas in this is true I will say, enough funk to turn some heads.
THE HiGH:
As you pearl this up, you're greeted by those sweet terps a bit more relaxed and the biscotti is a bit noticeable. I'm the first strike you'll notice first that the funk hits you straight in the head and the body, and that it's all gas and octane terps from here on. As you partake you'll get this warped high smack your mind, sending you in a daze a bit with each draw of the blunt and creating a high that is calming and feels as if you're weightless. As you get up to the halfway point, you'll notice that activity is starting to buzz in the back of your head, the frontal lobe, and a punch of a myrcene buzz in the chest. It's really dank, those octane terps get more potent and apparent as you go along. Right up to the end you'll feel as if your face is buzzing a bit, as if it has a heavy haze to it. It's an interesting reaction from this collaboration of terpenes in the lineage. I can even point out the heavy on the head, eyes, temples, and base-of-the-neck feeling that's typical from Biscotti cuts and C&C.
Dope's THOUGHTS:
So far, I'm tossing this one up as one of my favorite so far from the Silky guy. I'm glad to see these crosses still pleasing people and showing more creativity and idea through good genetics. Dope Approved always.
This gets a well needed 8.5/10 from me, based on:
Quality/Appeal
Terpene Profile/Potency
Strike/Effects
High/Longevity
#DOPAMINE 💯
.
.
.
#cannabisreview #cannabiscommunity #howsyourhemplife #dazedreviews #terpenes #review #weedstagram #hemp #medicinal #gimmemore #420life #weedculture #cannabisreviewtv #westcoastcannabis #eastcoastcannabis #strainreview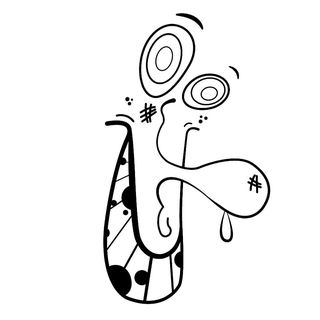 DOPE, THE REVIEWER!
Now Featured on The Highest Critic ⭐️
Young Mogul 👺 DMV ‼️
Culture Artist & Cannabis Reviewer. Creator of // #DOPAMINE 🧠
Advertisements