Strain Review: Grape Milkshake by Arnow Browne
Next I have Grape Milkshake from Arnow Browne. I actually chose the products I'm reviewing carefully. I wanted to give examples of two farms to look for if you stop by.
Lineage/Genetics: Purple Punch x Cookies and Cream
Original Breeder: Unknown
Grower: Arnow Browne
Dispensary: Tetra Cannabis
Grape Milkshake Strain Review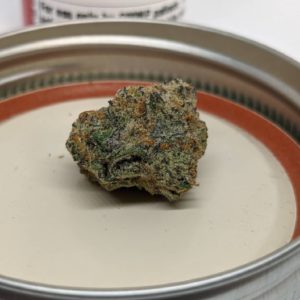 Everything Arnow does is fire. I was expecting a standard dessert smoke, but the complexity of this stuff really struck me. Sweetened dark fruit and gas on the nose. Nug structure is well developed, and the resin coverage is solid. This farm doesn't get much hype, but especially at the price they sell for, they're hard to beat. I love their Chernobyl, Confidential Cheese, and Orange Cookie MAC. Definitely worth considering if you can find them.
So that's a couple good options if you stop into Tetra. Both farms do nothing but good work, so definitely take a chance if something strikes your fancy. Neither are super expensive, so you won't hurt too bad if you don't like it. Tetra has been good to me as I've built this page, so please stop by and support them. Maybe drop my name if you think to. It's nice to be recognized. I'm like Norm up in that bitch.
#thehighestcritic #strainreview #strainreviews #weedreviews #420review #portlandcannabis #OMMP #portlandweedreviews #MMJ #oregoncannabiscommunity #portlandcannabiscommunity #oregonweedreviews #Medicate #oregoncannabis #PNWStoners #PDXcannabiscommunity #pdxcannabis #pdxstoners #cannabiscommunity #cannabisreviews