Strain Review: Peanut Butter Breath by Trinity Reserve
Hello Taco Tuesday with Trinity😎
@trinityreserveofficial
@trunorcal420_
Brand: Trinity Reserve
Cultivar: Peanut Butter Breath
Lineage/Genetics: (DoSiDo ❎ Mendo Breath)
Original Breeder: ThugPug Genetics
Grower: Trinity Reserve
Trinity Reserve Peanut Butter Breath Review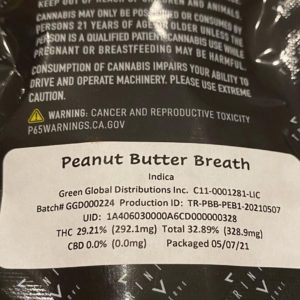 29.21% THC
0 % CBD
32.89 % Total Cannabinoids
Pkg date: 5/7/2021
Comments: Yee. Had their Apple Fritter a while back and it blew me away. Wondering how their version of PBB goes. Let's see!
Review
1. Scent: Faint nutty, peanut and a coca leaf type of scent.
2. Appearance: Nugs are on the B/C grade. Nice color texture on some and others are a bit bottom end popcorn nugs.
3. Nug Structure: On the "more dry" end of the spectrum. I think using the grinder would be good for kief but not good for packing bowls. Too easy to dust.
4. Smoke: Warm smoke on inhale, exhale leaves me salivating and I'm getting a bit of a toasted vibe on the left side of my throat.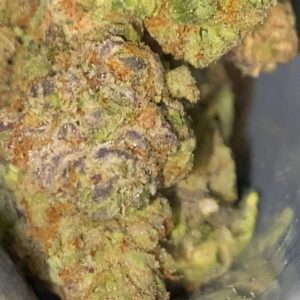 5. Taste: It's PBB! The Mendo breath vibe is there and the roasted nutty taste of the Dosidos is on point with others I've had.
6. Reaction: Mind melt plus body stone within mins of hitting the bowl. I can tell I'll be hungry in a little. Good tasting rips till the ass hit. My lady also enjoyed this one.
7. Conclusion: Yee for the ticket this is a no brainer. After having multiple brands take on PBB, I can say this is the one that you get the most bang for your buck. Affordable in larger formats as well but the bud will be smaller popcorns. Not even mad.
#NoHashTagz
Advertisements