Strain Review: Meat Breath by Old World Organics
Old World Organics are Good people who grow good weed like this Meat Breath strain. In a time where it seems like the shit talkin'-est, boof flexing-est seed chucking Chads who can think of random dessert names are the ones getting the attention, these are the things I look for in a farm. I lucked out when @old_world_organics_llc decided to reach out to me a month or two ago for a review. They're solid folks, their values are in the right place, and their weed is on point with the nostalgic vibe I love so much. I'll mention that I received this flower for free, but only good weed guarantees a good review from me. I'd be just as excited about this stuff if I paid for it.
Lineage/Genetics: Meatloaf x Mendo Breath
Indica or Sativa: Indica dominant Hybrid
Original Breeder: ThugPug Genetics
Grower: Old World Organics
Meat Breath Strain Review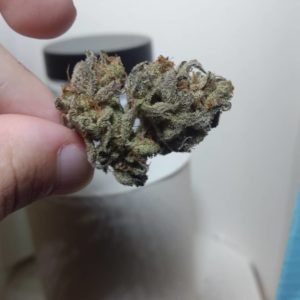 Many of the genetics they work with are either classic OMMP cuts or landrace strains from their hippy trips abroad. This Meat Breath is one of the more contemporary genetic lines they work with, but it's also one of my favorites from them.
It's got a depth of aroma and flavor that's practically unheard of. Deep, meaty funk with floral and earth notes, I can only really call this DANK. The shit is unctuous. Flavor coats your mouth like a braise and leaves you tasting musty funk for a while.
The effects are equally unique and enjoyable. It hits in stages. Uplifting, giggly euphoria fades into a heavy, mildly disorienting stone that had me falling asleep repeatedly. It had a notable munchy effect for me, so maybe plan on having snacks ready early on. That disorientation might cause some anxiety in less experienced smokers, but there's also only one way to gain experience.
I really want more places in town (especially near me) to be carrying Old World Organics products. This is a variety of product that we aren't seeing often, but it's something our market is desperately missing. Support these guys, because they have everything you could reasonably ask for in a weed farm, plus a fire Blueberry cut.
Also, on a personal note, I'd appreciate any recommendations of minority/BIPOC owned cannabis brands that sell on the inner East side. I'm trying to diversify my reviews, but it's easier said than done when you don't drive, don't trust the bus or carpooling in a pandemic, and your market is like 90% white folks.
#thehighestcritic #strainreview #strainreviews #weedreviews #420review #portlandcannabis #OMMP #portlandweedreviews #mmj #oregoncannabiscommunity #portlandcannabiscommunity #oregonweedreviews #Medicate #oregoncannabis #medicalmarijuana #pnwstoners #pdxcannabiscommunity #pdxstoners #cannabisreviews #cannabiscommunity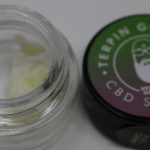 Here's a quick review of the Terpin Gorilla CBD Shatter that I got from CBD Oil Solutions. This CBD shatter is perfect for when you[…Read more]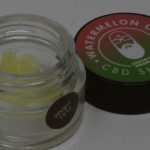 Here's a quick review of the Watermelon OG CBD Shatter that I got from CBD Oil Solutions. Have you ever really needed the calming effects[…Read more]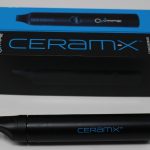 O2Vape's Ceram-X is a tried and true portable concentrate vaporizer with a ceramic coil. I've been a ceramic coil fan since they first started hitting[…Read more]
Check out more reviews by @pdxstoneman on Instagram! (www.instagram.com/pdxstoneman)