Strain Review: Gelonade by Deep in the Bag
Gelonade 🍋 🍊
Lineage/Genetics: [Traditionally Gelato #41 X Lemon Tree]
Original Breeder: Connected Cannabis Co.
Grower: Deep in the Bag x Hill Wizard
Terpene Profile: Unknown
Deep in the Bag Gelonade Cannabis Cultivar (Strain) Review
Powered By: @deepinthebag.official
Cultivated By: @deepinthebag.official X @hillwizard
Flavor Line: Bag Dweller line
Man, oh man! This flower here got me excited to rap about. The Bag dwellers Gelonade is like a citrus-heavy tropical fruit. Extremely fruit heavy, terps transfer from a citrus into a skunk and lemon that leaves you mouth watering. The dry pull off of a blunt or joint comes through with the slice of orange and tangle, then a slight sweet and skunk funk bursts through. These flavor changes create a truly different experience, especially for those who's bodies are getting use to Gelato in a flowers lineage. The pheno on this one will make you change your mind.
Now through the first strike of it, those flavors developed and the high along with it. Very uplifting, you feel pretty joyful when smoking on this too. There's a mental energy even, but not as abrasive as some of your boosted sativa strains which makes it fucking lovely for an indica head like myself. I personally think this is one of Deeps more distinguishable strains from my experience. Nothing lies from the Bag Dweller.
This is pure DOPE shit.
This gets an 8/10 from me 💯
#dopamine
#cannabisreviewsza #ᴡᴇᴇᴅᴘᴏʀɴ #smoker #iloveweeđ #cannabisdesign #420 #culturacannabica #glasslife #stonerlifestyle #puffpuffpass #legalize #marihuanalegal #legalizemarijuana #cannabis #420everyday #420family #weedculture #cannabisculture #streetart #bagart #bagartist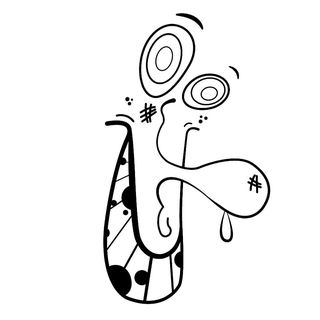 DOPE, THE REVIEWER!
Now Featured on The Highest Critic ⭐️
Young Mogul 👺 DMV ‼️
Culture Artist & Cannabis Reviewer. Creator of // #DOPAMINE 🧠