Cultivar Review: Jealousy by Bionic Budz
Jealousy by @bionicbudz
Lineage/Genetics: Gelato 41 x Sherb Bx1
Original Breeder: Seed Junky Genetics @seedjunky_jbeezy @beezyblend
Grower: Bionic Budz @bionicbudz
Terpene Profile: Unknown
Jealousy Cannabis Cultivar (Strain) Review
.
Back at again with @bionicbudz aka hype farmer 508 east coast cultivator. This time around with @seedjunky_jbeezy x @beezyblend seeds of the infamous "Jealousy". The scent is earthy, pungent, indoor growth , strong fuel aroma. The palate is a light citrus/ grape, rubber , heavy gas. The citrus taste remind me of bacio/ Gelato 41 vibes . The nugs were dense big Nug surrounded with smaller ones. The trichomes shine on this one, looking like sugar coated ❄️ icing 🧁 on a dessert.
The buds colors has a mix of spinach & peas green, carrot 🥕 color 3D pistils. It has a sherb bx1 like structure with the gelato 41 fumes. The effects is a heavy level cerebral high. It starts showing up 2-3 pulls in. The body high is low, still able to function. It's perfect for a wake and bake to start the day on a high note. The high can last about 1.5 – 2 hours up and down cerebral effects. The ashes were salt and pepper, more clean ash smoke 💨. I rolled it on 1 1/4 @highsunshop #rollingpapers. I highly recommend this flower.
It's good for the average connoisseur, gassy and flavorful. The perfectly illustrious structure, hypnotizing effects & unique scent, is the highlights of this cultivar. 5/5 on the Jealousy.. shoutout to @bionicbudz …
.
.
.
.
.
.
.
.
#weedreview #notforsale #cannabiscommunity #cannabisculture #highsociety #stonerlifestyle #stonersociety
#weedsmokers #smokingweed #cannabislove #cannabisconnoisseurscoalition #cannabislifestyle #cannabisconnoisseurconnection #420culture #cannabisgrow #cannabiscures #cannabismagazine #cannabisconnoisseurconference #cannabisconnoisseurgenetics #weedgram #cannabisconnoisseur👌 #cannabisindustry #weedsociety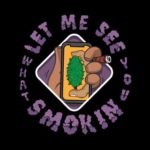 Advertisements