Cultivar Review: Red Velvet x Runtz by Brick City Grow
RedVelvetxRuntz – @brickcitygrow
Lineage/Genetics: Red Velvet x Runtz
Original Breeder: Lit Farms x Grandiflora Genetics
Grower: Brick City Grow
Terpene Profile: Unknown
Red Velvet x Runtz Cannabis Cultivar (Strain) Review
@brickcitygrow is an up and coming east coast cultivator, that I've met last year during the doja Astro club sesh in the park. I previously reviewed his work and this time around I got to try the RedVelvet X Runtz grown in nyc, seeds by @litfarms_seeds x @grandifloraglobal . It can take up to 60 days to flower, indica dominant. The Taste is pine, wood 🪵, hint of citrus bittersweet palate.
The scent is herbal, earthy, fuel aroma . The nugs were sticky, Runtz structure similarity. Fresh Bordeaux purple nugs , combine with field and pine 🌲 green buds, sunset color pistils. The effects are medium level cerebral high, medium body high. It kept my eyes dry and low. The high can last about 2 hours start dying down around 1.5 hours. I started feeling the effects about 5-6 pulls in. The ashes were salt and pepper ashes, I smoked it on a @vibespapers organic hemp cone.
I felt the inhale could of been smoother, since their was a hint of harshness on the after pulls, I notice nice resin ring. Overall it's was not bad, but I feel it be better in another run. Shout out to @brickcitygrow for letting me try this nyc 🗽 grown flower. There is a lot of potential, better than the previous supersonic (gary payton x project 45610) invention. This red velvet Runtz, has a ok flavor, needs more time and dedication, based on the ashes story. The high was decent, just didn't like the harshness after the smoke. 3.9/5 — updated 4.2/5 I smoked on another paper and it hit different much smoother.
.
.
.
.
.
.
#weedreview #notforsale #cannabiscommunity #cannabisculture #highsociety #stonerlifestyle #stonersociety
#weedsmokers #smokingweed #cannabislove #cannabisconnoisseurscoalition #cannabislifestyle #cannabisconnoisseurconnection #420culture #cannabisgrow #cannabiscures #cannabismagazine #cannabisconnoisseurconference #cannabisconnoisseurgenetics #weedgram #cannabisconnoisseur👌 #cannabisindustry #weedsociety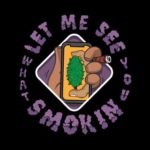 Advertisements