Cultivar Review: Guava Cake by Moore House Genetics
#GuavaCake – by @moorehousegenetics_
Lineage/Genetics – golden leaf x wedding cake or guava cake x og Kush
Original Breeder: Unknown
Grower: Moore House Genetics
Terpene Profile: Unknown
Moore House Genetics Guava Cake Cannabis Cultivar (Strain) Review
.
@moorehousegenetics_ up and coming brand from California. I previously reviewed their work and it was good, but needed room for improvement. This time around they came around with the Guava Cake 🎂. Guava Cake came in kicking on effects and taste. A blend of woodsy caryophyllene pear tropical fruit myrcene terp mix with pungent sweet vanilla like dough on the after taste. The smell is a herbal earthy outdoor, organic pine scents with spice of fumes on the grind.
The nugs look super fresh, orange peel color pistils, dark Forrest green hues covered with flurries of trichomes, celery color buds. The effects is a mellow medium level cerebral high. The body effects is low level still enough to compliment the high. The ashes were burning nice white ash no noticeable resin ring. It still burn clean, smooth on the inhale. The high lasted about 2.5 hours. It was a nice calming high. My eyes were low, mind still focus on these NBA playoff games. It's good for appetite, positive mood.
Shoutout to @moorehousegenetics_ for this 💎. The work and improvement shows on this great flower. Thank you for the LED Plate and Grinder plus the @vibespapers organic hemp cones. I appreciate you and the team, It's an honor to review your work. 4.8/5
.
.
.
.
.
.
.
.
#weedreview #notforsale #cannabiscommunity #cannabisculture #highsociety #stonerlifestyle #stonersociety
#weedsmokers #smokingweed #cannabislove #cannabisconnoisseurscoalition #cannabislifestyle #cannabisconnoisseurconnection #420culture #cannabisgrow #cannabiscures #cannabismagazine #cannabisconnoisseurconference #cannabisconnoisseurgenetics #weedgram #cannabisconnoisseur👌 #cannabisindustry #weedsociety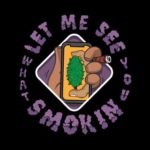 Advertisements