Cultivar Review: Black Diamonds #9 by The Kolektors
#blackdiamond No.9 by @thekolektor x @kolektors_why_oze
Lineage/Genetics: Mai Tai x FPOG(fruity Pebbles OG)
Original Breeder: Blackleaf Seeds by @theblackleaf_la
@thekolektor x @kolektors_why_oze
Grower: The Kolektors @thekolektor x @kolektors_why_oze
Terpene Profile: Unknown
Black Diamond #9 Cannabis Cultivar (Strain) Review
.
Happy Saturday and back again with a review on a flower I nickname "The Beauty in the East". Black Diamond #9, is another heavy hitters of the Kolektors Stash lineup. The palate is earthy, woodsy oak fumes, hints of berry. The scents brings out a herbal blend of pine, Berry fuel aroma.
The illuminated trichomes is part of this masterpiece, portraying a well structure cultivar. The nugs have a variety of colors that showcase the art of a 🗽 plant. The structure is similar to Zai tai, due too the Mai tai lineage.The inner hues of violet purple, blend with fern green leaves, bronze color pistils. The grind is one of the main highlight of the his flower. The nugs are turn into what I call "pink diamond" grind. The pink and green flakes were stuffed into a @vibespapers cone. The ashes burned salt and pepper.
The inhale is smooth woodsy & sweet. The effects are medium level cerebral, medium body high. It's the perfect smoke for stress, anxiety and appetite. I started feeling the high 3-4 pulls in. The high can last 2-3 hours. I seriously believe this is another flower of the Kolektor lineup that is stamp to their Purpose of creating the best for the 🗽. I highly recommend this diva, 5/5. Overall taste, pallet, effects hits all check with this flamboyant plant.
.
.
.
.
.
.
.
.
#weedreview #notforsale #cannabiscommunity #cannabisculture #highsociety #stonerlifestyle #stonersociety
#weedsmokers #smokingweed #cannabislove #cannabisconnoisseurscoalition #cannabislifestyle #cannabisconnoisseurconnection #420culture #cannabisgrow #cannabiscures #cannabismagazine #cannabisconnoisseurconference #cannabisconnoisseurgenetics #weedgram #cannabisconnoisseur👌 #cannabisindustry #weedsociety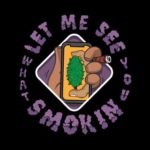 Advertisements