Strain Review: Payd by Joke's Up x Payd Genetics
PAYD
Lineage/Genetics: [Unknown Lineage]
Original Breeder/Grower: Joke's Up Exotics x Payd Genetics
Terpene Profile: Unknown
Payd Cannabis Cultivar (Strain) Review
Powered By: @jokesupexotics X @jaypayd
Cultivated by: @jokesupexotics X @paydgenetics
Coming in the sack, it's the Payd. This was a small batch collaboration done between the Runtz Gang, Yung LB, and Jay Payd, even sparking a few Runtz related tracks and a music video. Taking a smell of this flower is familiar, and yet different. It's Runtz, you can get that noticeable sweet tinge in the flavor, but there's a deeper hush-toned flavor in there. Almost like a blueberry.
As you strike the first hit, those flavors transform into fruity terps, with a pressured chest hit. As the flavor comes in, you notice the subtle dank of a Runtz flower, with like the added boost of something heavier and starts to make you drag. Your body will still be moving, but you won't be, and that's fucking beautiful. Runtz had never been the heaviest flower to me personally, but this one is different in a way.
That relaxant turns into a sedation early on, keeping you in a comfy ass headspace where you could use the high for just about anything. Productive or just chilling, it keeps you entertained in mind. Overall, some familiar things there, some different in this experience. Regardless, I'm faded watching @netflix right now, showing me Runtz is still top of their game.
Fucked with this heavy
It gets a 7.5/10 💯
#DOPAMINE
#420 #culturacannabica #glasslife #weedchile #bongstore #glassbongs #designerweed #stonedsociety #weedlifestyle #weedcommunity #dc #iloveweeđ #cannabisdesign #smoker #ᴡᴇᴇᴅᴘᴏʀɴ #weedreviews #honestreviews #weedreviewermagazine #cannabisreviews #strainreview #lovecannabis #weedmemewednesday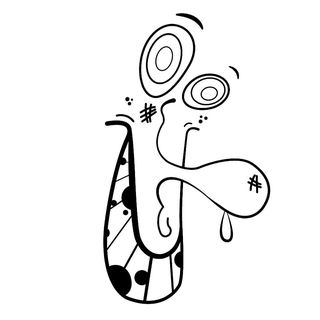 DOPE, THE REVIEWER!
Now Featured on The Highest Critic ⭐️
Young Mogul 👺 DMV ‼️
Culture Artist & Cannabis Reviewer. Creator of // #DOPAMINE 🧠