Strain Review: Helado by HeadStash Cultivators
Brand- @headstash_cultivators
Strain- Helado
Lineage/Genetics – Mochi x Runtz
Original Breeder: Unknown
Grower: HeadStash Cultivators
Terpene Profile: Unknown
Helado Cannabis Cultivar (Strain) Review
…
This Reel Video brought to you by @mad.max.2k19
…
When you get a San Francisco Brand to review, I had to say yeah of course enjoy this Helado (mochi x runtz). A sweet and creamy and gassy and diesel type of flower, expect some crazy effects that come from the runtz but hit with the mochi mix into it.
…
HELADO (Mochi X Runtz) by HeadStash is Perfect blend of 2 amazing strains, The taste is creamy gelatoish with a hint of tang & a serious kick
…
Recommend for experience smoker's
Colors ranging from purples hues to deep greenish and with a nice trichome built.
Exhaled and Inhale- Sweet and Creamy.
Effects- Body High, Relaxing.
Aroma- Creamy, Earthly.
Onset- Quickly.
Duration- 1 Hour.
….
Helado Cannabis Cultivar (Strain) Review 2021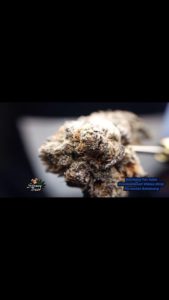 …
Recommend 8/10
Effects- Relaxing, Europhic
Tastes- Creamy,Sweet
…
HeadStash did a great job with this strain by combining 2 strains to create a nice and creamy and sweet and flavorful strain, the effects are couch locked along with that relaxing and europhic sense and feelings.
Another strain ranging in the high $.
But worth it if you can afford it.
….