Strain Review: Kush Milk by Cannabiotix
@cbx_cannabiotix
Kush Milk strain
Lineage/Genetics: Cereal Milk x Kush Mountains pheno 366
Original Breeder/Grower: Cannabiotix
Terpene Profile: Unknown
Kush Milk Cannabis Cultivar (Strain) Review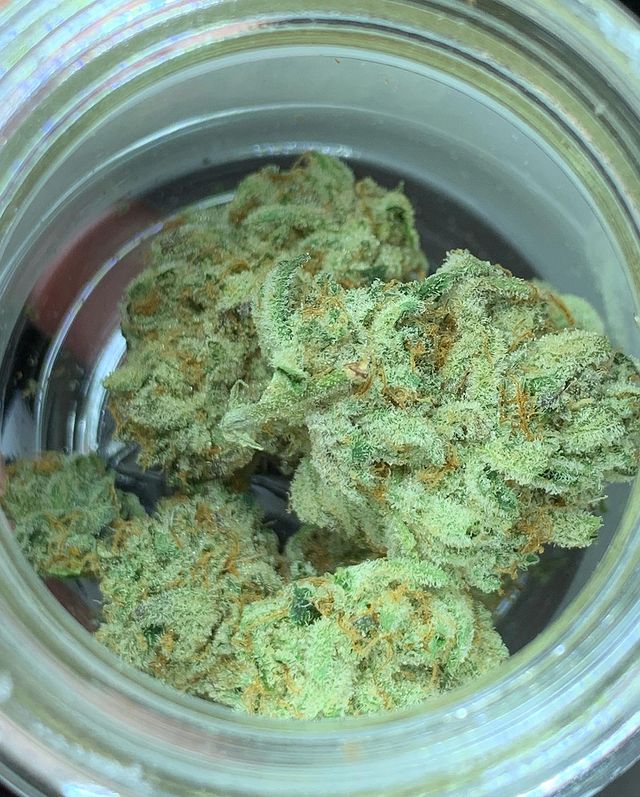 Thc: 34.06%
Cbd: 0.19%
Total cannabinoids: 34.58%
Terpenes: 3.72%
Man I miss CBX flowers, I only pick up once a month so I often miss lots of new and limited drops, so when I see this I know I have to try it out!
This Oct 20th 2022 jar comes with 6 medium (2 on the larger side) and 1 small size nugs, beautiful light and dark green mix covered with few purple tips, short light brown pisitil with white frosty trichomes. the buds are complete cookie out and dense just like original cereal milk. It's extremely sticky, definitely hand trimmed with love. Cure to perfection as the moisture level is perfect CBX standard.
Aroma wise it was very similar to cereal milk when I took my first sniff in the jar. I was welcomed with tons of fruity loops, sweet and dried milk sour, after grinding I'm happy to reveal my favorite kush mountain vibes with classic OG nose 🌲 🍋 and this cultivar is terp rich! Few more sniff lemon fruitiness woody pine gas earthy peppery aroma become more pronounced, while complex it's perfectly balanced!
After trying so many different OG X I feel that most og kush cross has similar terpene profiles but each has different dominant terp, for this one its almost like I had a nug of cereal milk and kush mountain in the same jar.
The burn is super slow ash is white, the smoke is very pleasant, taste sweet and fruity, decent lung expansion follows with immediate Head change, high is very clear and relaxing! After the rush euphoric and creativity kicks in. Legit pain & anxiety relief and did not make me lazy. Creativity level is definitely enhanced. IMO this is a balanced hybrid, High tolerance user can use this anytime during the day. The high lasted a good 2 1/2 hours for me.
Overall I like this strain and will pickup again! It's awesome aroma beautiful look and promising effect, the high is really enjoyable and pack a punch, it's a good indica dominant hybrid. I recommend this strain for all OG Kush smokers for afternoon/evening usage.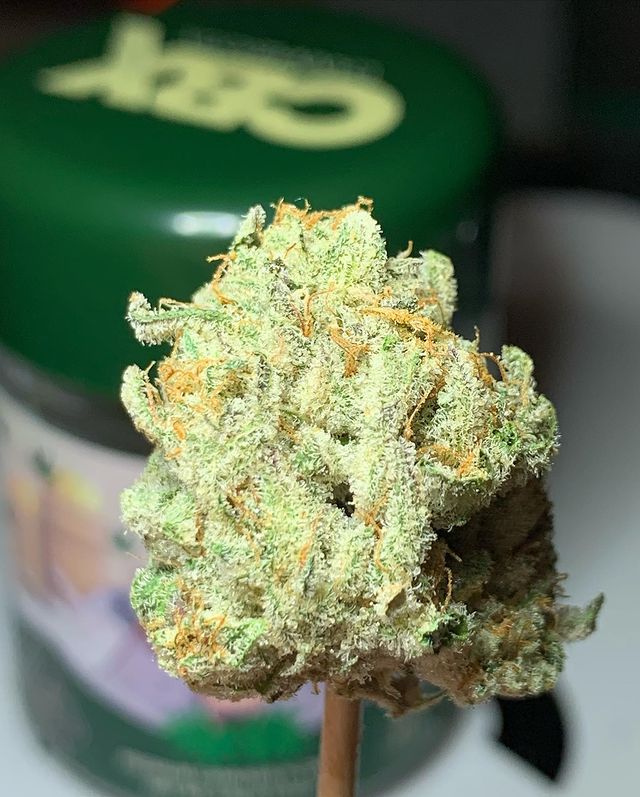 #cbxlife😤 #allweknowisheat🤷🏻‍♂️ #eurphoric #tropicanna #creativity #painrelief #weedporn #420 #californiabag #socalcannbis #sgvweed #sgvcannabis #cannabislife #kushmilk
Advertisements