Strain Review: Mount Gelato by Heights Flower Company
Review # 24 : Mount Gelato from Heights Flower Company
Linegae/Genetics: Unknown
Original Breeder: Unknown
Grower: Heights Flower Company
Terpene Profile: Unknown
Mount Gelato Cannabis Cultivar (Strain) Review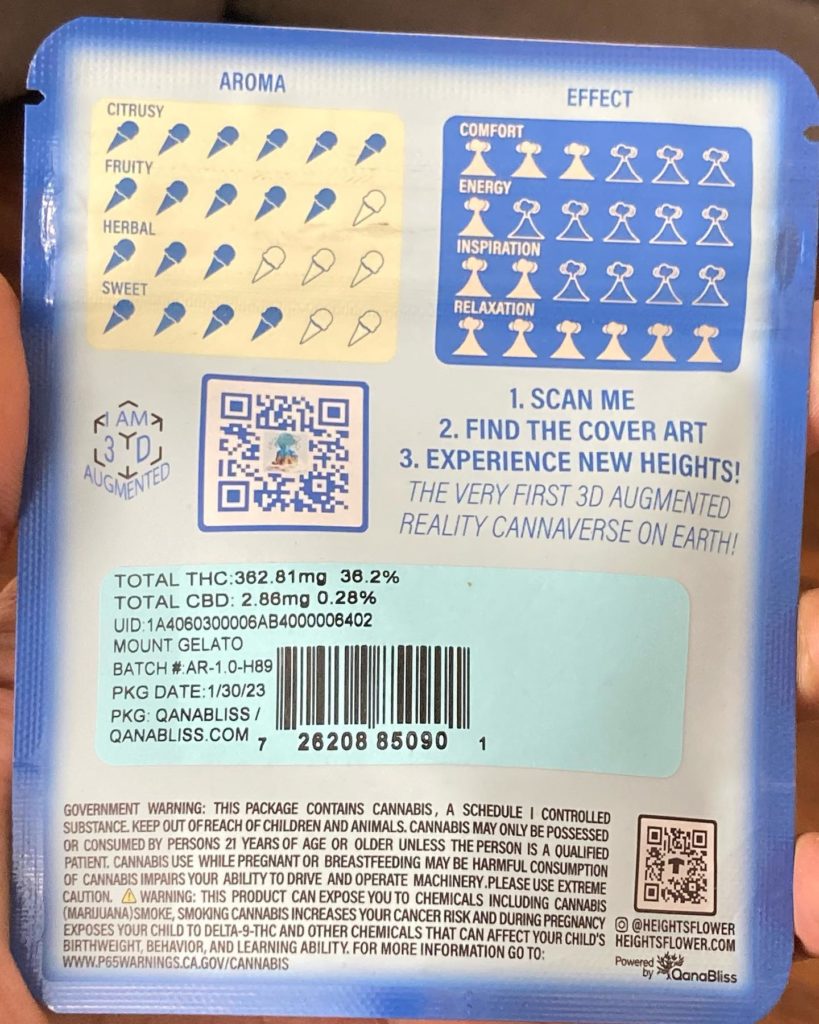 BACKGROUND: Heights is a flower brand I was first introduced to through a hall of flowers samples tasting with the homies ( slide 4) . The bubblegum gelato from Heights was the best smoke of the sesh and enough to peak my interest in their rec market offerings. I wasn't able to save enough of that for a review but was at the right place at the right time and able to catch the Heights team at the @farmerscupofficial and grab some fresh flower. I wasn't told the genetics but of first whiff and look it seemed to be a Lemon Cherry Gelato pheno, I'd never tried this cultivar on the rec market but was interested to see how Heights version was.
COMPANY INFO: The Heights flower brand is a product of qanabliss, a 2018 founded LA based company with a rec market cultivation, manufacturing and distro abilities that grows and white labels for brands such as backpack boyz and cookies.
VISUALS: On the note of overall visual appeal apart from the weed this was the first mylar I've seen with the 3D sticker scan on Instagram other than Champelli. A very cool concept that makes it an interactive experience. Now onto the goods. The weed itself was a bit flattened due to the packaging but was medium sized, dense yet still fluffy and fresh buds splashed in hunter green hues on the exterior and purp cheetah stripes on a stocky foxtailing nug structure. A thick dusting of short broad fair colored trichomes and burnt orange pistils sprinkled in.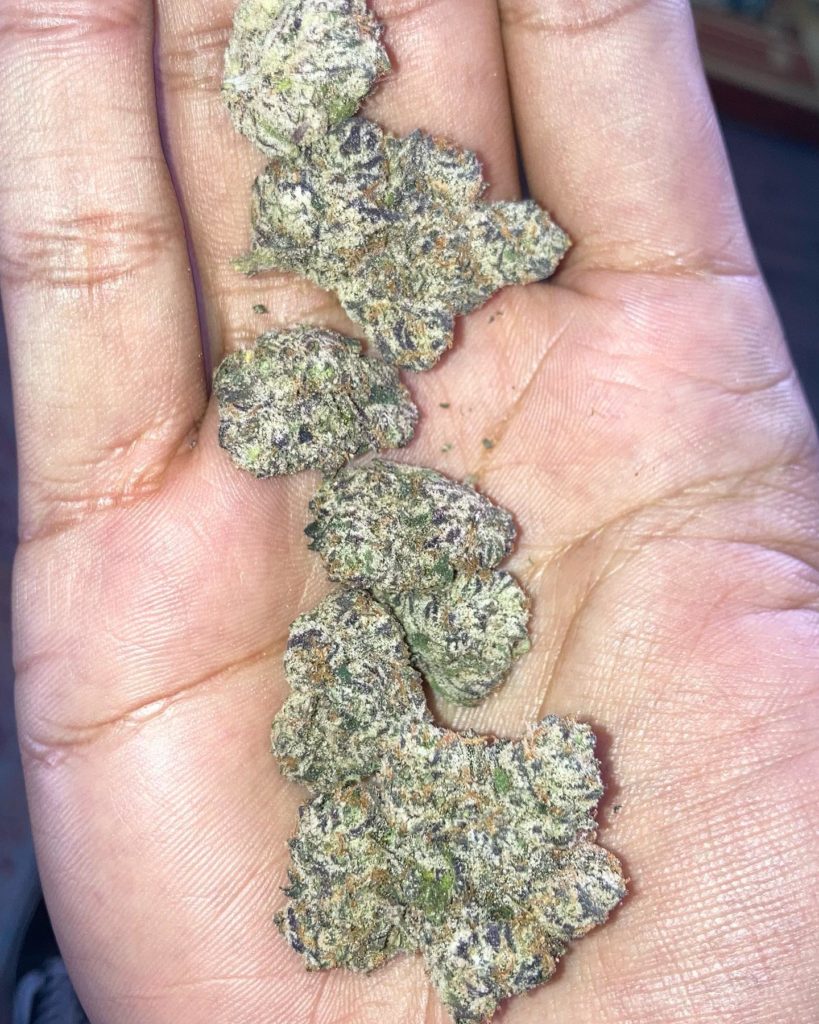 SMELL: On first whiff this revealed itself as some sort of an LCG with that sweet candy cream like forward nose with that gelato earthiness as a backnote. The combination of the two created a sweet almost minty like freshness that creeped out of the top of the mylar when opened.
TASTE & EFFECTS : A super smooth smoke, some of the smoothest I've come across on the rec market. This had a sweet creamy candied taste that coated the tongue and lets loose a sweet fragrance from the loose smoke off the cherry of the joint. The last quarter or so of the joint was more heavy and gelato forward as the resin traveling along the joint slightly altered the taste of the smoke in a pleasant way. The effects were a pleasant yet slumping body high that sedated the mind and body in a flavorful manor.
Advertisements