Strain Review: Pearadise by Team Elite Genetics
PEARADISE @teamelitegenetics
Lineage/Genetics: ( PEACH OZZ x KOSHER KUSH )
Original Breeder: Team Elite Genetics
Grower: Team Elite Genetics
Terpene Profile: Unknown
Pearadise Strain Review
Type: 80/20 sativa
genetics: ( PEACH OZZ x KOSHER KUSH ) TEG
VOLUME UP
Big shout out to team elite for hooking it up with these strains to review. I don't like sativas but this stuff has the appeal and aroma to make anyone dive in!
Weight check: 120/100
3.80 > 3.50
Aroma: 98.5/100
legit juicy pear, candy pear, creamy pear, with a herbal tropical cheese that has tangie, pineapple, citrus and then it has that same pungent kerosene chemical and peach gummy aroma the 'stuffed donut' had but more tropical herbal cheese version
Appeal: 96.75/100
Some of the most mouth watering nugs ever. Long stretchy nugs, of light greens to yellows that highlight mid purple leaves and The dark red/amber hairs give it a roasted toasted exotic look and the trich coverage is GNARLY looks like it's still on the plant with mass resin, mass silver streaking. EXTREMELY STICKY SAPPY. Deliciousness.
Smoke & taste: 93.25/100
BURN:.Best burn. Pure white ash. MOTOR OIL RESIN DRIP. DRYPULL: pear, peach, cheese, trop, sweets, candy. Musk. TASTE: tangie& herbal musk and cheesy spice take the front with that pungent fuel then the juicy pear and peach sweet terps coat the mouth, exhaling cheesy trop notes with more herbal musk and tangie cheese. Cookie cakey creamy too. Tasty af the whole cone but got lil better last 3 puffs
Effects: 93/100
Surprisingly no anxiety. Very relaxing for a sativa. (Big plus for me) but it does have energy but a calming energy, mind is creative and flowing with ease, very nice buzz very clean buzz! I prefer indica but for sativa this is awesome! Pain relief nausea relief. Kicks in more energy as time goes, then fades back to relaxed. Alert. But calm too.
Potency: 96/100
Very potent. Immediate buzz. Holds very long time. That energy increases hard! Lil Too much for me. But thankfully dropped back off to mostly relaxing soon enough. Incredible power. Effect 2potency ratio leans potency but both are very strong.
Overall: 95.5/100 TIER1
This is the stuff you see on ig but hardly ever can find, this is that exotic you need to have.
#teamelitegenetics #teamelitegenetic #pearadise #carepackage #cannabisreview #calibudreviews #cannabis
Pearadise Cannabis Cultivar (Strain) Review Part II (4/14/22)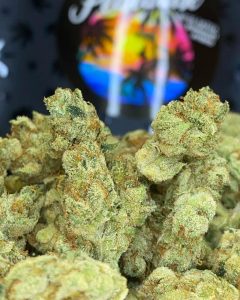 PEARADISE
PEACH OZZ x KOSHER KUSH
Canna: 38.25% Thc: 31.78%
@teamelitegenetics
The bigs of Pearadise are some of the gnarliest juiciest colas I've ever smoked , let's see how the smalls compare! (Macros are in a slideshow)
Aroma: 95/100
LOUD AF! Rare chemical pungency, & sweet gummy worm candy. Sugary & sweet, then it has the 'tropical herbal musk' side, containing citrus, peach, pear, apricot, pineapple, mango the herbal musk part of it containing spicey herbals, musky funk, & cheesiness. Then it has light florals, sour danks, lemon, gas, diesel, skunk.
Smalls appeal: 94/100
Small short squat A-nugs, of greens and light greens, leafy organic structure, upward stretching & stacking leafy build, but with a beautiful dry & cure. medium density. moist, sticky, & resinous. Some nugs are spacey, but most are nugged. No unnecessary stem-age. outside trichomes are medium length w/ medium heads (some fuzzy most 'salted') & maximum 'cluster chome' coverage. The inner trichomes are longer, with insanely huge wet blocky heads, giving the salted look, that's easily visible from the outside naked eye due to the organic build! The pistils are dark orange and rusty red, extremely long, and wavy.
Dry pull: 95/100
Gummy worms, peach rings, pear candy, sweet florals, licorice, herbal tropical citrus pineapple cheesy musk. Lemon cleaner gas. Sours and Danks.
Smoke 92/100 taste 94/100
Mostly White ash, some rare pepper on outsides, clear wet resin layer, with a fluctuating terp ring. Pleasant, sweet, and juicy, chemical pungency, sweet peach and pear fruit. Sugary Gummy worms. Citrus pineapple Tropical herbal cheese musk. Hidden onion funk?
Effect 96/100 potency 95/100
Very potent, strong potency rush, sativa hybrid vibes, good body change, floating feeling. Chest gravitational pull. Melty. Mind is alert, focused & creative, thoughts are calm but flow freely. Slightly energized but with a background heavy baked feeling. Great medication. Entourage effects for 3 hours.
Overall: 94.5/100
Looks great, Loud AF, Unreal tastes, & great sativa effects that indica smokers can vibe with. Amazing.
NOTHING IS FOR SALE!
#calibudreviews #teamelitegenetics #pearadise #strainreview
TEG Pearadise 4/20/22 Review
PEARADISE (Bigs)
PEACH OZZ x KOSHER KUSH
@teamelitegenetics
12/12/21 and it's still has its freshness, trichomes, and terps. Cured to last.
Soil grown & organic. Terpinolene & ocimene. High terps & high thc. Insane builds & Trichome displays, sativas that indica smokers can enjoy, are what makes these strains so special to me personally.
Aroma:97/100
this batch is loud af, Chemically pungent, peach ring terps, pear gummy worm terps. Tropical layer of pineapple citrus lemon and mango. Herbal musks with a hidden creamy onion funk, light sweet crisp florals. Candy gas & diesel. Sugary, sweet, and sour. Dank, Skunky and lightly cheesy.
appeal: 96/100
organic leafy sativa structure, but with a nice tight density, and properly nugged. upwards spiral build, with some semi-foxtailed segments. Greens and light greens, rusty orange long wavy pistils, and amber trichomes gives yellow/orange tinting & a tropical sativa appearance. Very sticky, moist, & greasy, while also dried nicely. Leafy but chunky-dense! Perfection in the balances. Trichomes have insanely thick coverage, total cluster chomes. Huge wet blocky heads, long stalks.
Dry pull: 96/100
Pungency, chemical, gummy worms, sweet florals, peach and pear, tropical Citrus lemon tangie pineapple. Skunky cheese, hidden musky funk. Sour danks/ diesel.
Smoke 93/100 taste 95/100
Pure white inner ash, outers impressively white with some rare pepper. Motor oil terp ring starts small and gets bigger & bigger. Pleasant, sweet, and juicy, chemical pungency, gummy worms, peach rings, gummy worm. Tropical citrus, Herbal creamy onion musk. Diesel. Light Florals.
Effect 96/100 potency 96/100
4 puffs to feel effects, sativa vibes, mind is creative, focused, social, while Stoned, baked, and euphoric. Body is relaxed, warm and melty, strong chest rush, heavy face pressure. Beginning has fair amount of energy, but after 1 hour it's all relaxing, after 2 it's almost sleepy! 3 hours duration. Pain meds, increases appetite.
Overall: 96.25/100
rare terp chaser? trichome junkie? But Most sativas give you anxiety?Pearadise is your game changer.
Nothing is for sale
#calibudreviews #teamelitegenetics #pearadise #strainreview
Pearadise Review June 2023
Pearadise @teamelitegenetics
Photos, Macros, & Review
Peach Ozz x Kosher Kush
Aroma: 9.85/10
The jar pops with volume. It's peach-pear chemically pungent gummy terps are sweet, sour, & silky smooth. It has a warm tropical overtone, with a gassy garlic chem-kush undertone. A burnt rubber, floral, citrus, z type fuel mixes with gassy lemon & thick pine-diesel. It's safe to say it's my favorite terpene profile & was my original game changer turning me onto to terpinolene dominant strains.
Appeal: 9.75/10
Pearadise boasts exotic claw-like colas, made of exotic fox-tails that build upwards into triangular kush formations with an open tall stretching catchers mitt structure. Clustered layers of long wavy trichomes with medium-large heads fight for space in the crevices. Ambered in appearance they give a resinous silver streaking glare on the greens, yellows & fiery burnt red pistils that provide the appealing roasted & toasted greasy autumn color scheme. Another top preference category.
Flavor: 9.8/10 Retention: 9.9/10 Smoke 9.7/10 Ash: 9.7/10 Drip: 9.6/10
The flower fully combusts with white ash, clean smoke, & pure translations of a combination of peach ringz, pear gummies, the terpinolene's chemically pungent fuel, burnt rubber floral z fuel, tropical deep fried cream puff herbal haze, lemon-pine kush, & garlic chemDiesel. The smoke is consistently clean & increases in juicy resinous lip smacking flavor as the j finishes. The Terp ring dumps a fat motor oil drip the whole j. The finish to the joint is one of a kind 🤌.
Effects 9.7/10 Potency 9.8/10
The intense uplift, energy, focus, & social confidence come with the initial onset & potency rush. The warm relaxing body buzz is also heavy & spreads to the chest & headband. The heavy stoney side is underneath the energy at first but increases over time as the uplift dies down. Leading to rested chronic relaxation with pain relief, 3.5 hour strong duration. Best of both worlds. Indica lovers will love this sativa for the powerful potency & chronic entourage effects.
Overall: 9.8/10
This one is a performer in all categories. The genetics are a1. The rare terpenes are exotic and juicy, the quality of grow is top notch, the appeal is sexy with the foxtails and greasy resinous trichome coverage. The taste in the joint is awesome, the ash and burn is clean and flavorful and the way the joint finishes in flavor and smoke cleanliness is really special. The potency is a little much for sensitive individuals but I love it to get the job done for my high tolerance. This one is a top recommendation all around, the perfect strain to show you what team elite genetics creations are all about, beautiful colas with rare juicy terps that smoke pleasantly and pack a punch. I'm excited to see the additional awards this strain has in its future.
#teamelitegenetics #calibudreviews #pearadise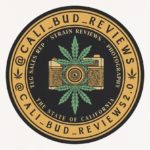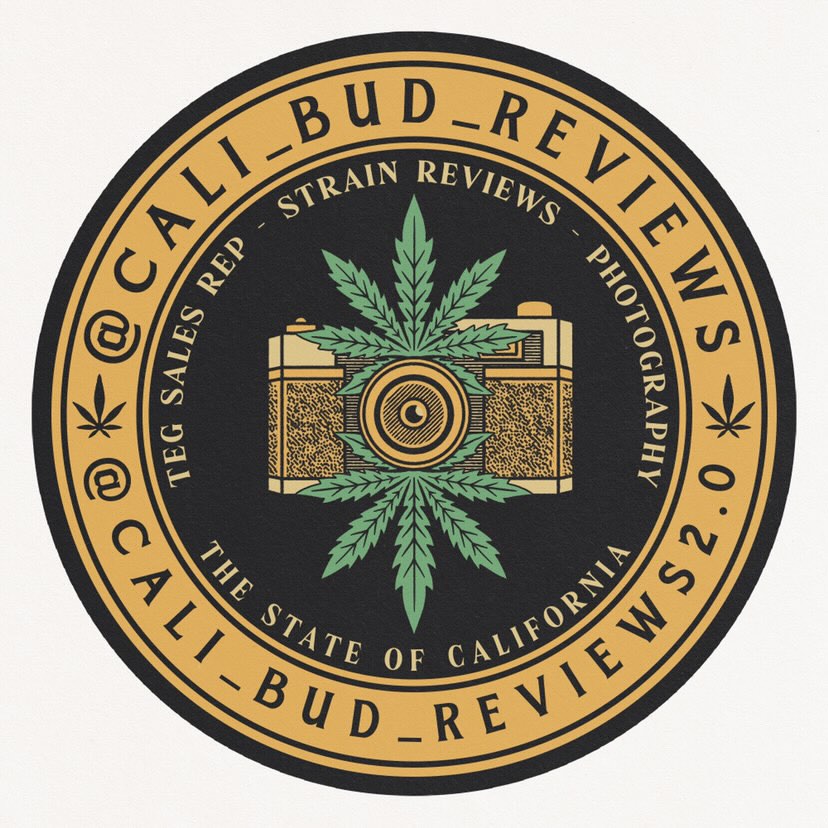 Advertisements