Strain Review: Rainbow Runtz by Noble Leafs Consultants
Rainbow Runtz 🍭 🌈
Lineage/Genetics: [Rainbow Candy X Runtz]
Original Breeder: Unknown
Grower: Noble Leafs Consultants
Terpene Profile: Unknown
Rainbow Runtz Cannabis Cultivar (Strain) Review
Powered By: @nobleleafs_consultants
Cultivator By: @nobleleafs_consultants
Smell | Flavor: Breaking this open, the terps come in with a swift sweetness and dank, with the sweet coming off like a sweet tart candy. It's pretty enjoyable, and there's a slight sour tang on the end that comes suddenly. In the dry pull, those sweet terps come out, carrying a gelato and musk that can come off as floral. It's a really interesting take on a Runtz cut.
The High: The strike of this is dense, and you get a chest buzz that's heavy in myrcene (one of my favorite terpenes in flower), as well as a small buzz right on the temples of your head. There's a head pressure relief, as well as a neck muscle relaxant that pushes itself into you. Very gorgeous for those who have spasms, as the steady buzz lingers from start to finish in the session.
Dope's Thoughts: Overall a definite win. This comes from a cultivator who I've known for years, who's focus is small batch with only distinct profiles and resin heavy genetics. Honestly well done.
This gets a dope 7.7/10 💯
#DOPAMINE
#smokeweed #life #highlife #weedlifestyle #highsociety #pothead #weedfeed #smoke #weedart #nftgallery #ganja #runtz #weedman #memes #weeding #weeds #medicalmarijuana #kush #weedmaps #stoned #smokingweed #smokers #high #weedporndaily #stonerlife #weedsmoke #weedphotography #cbd #nftartists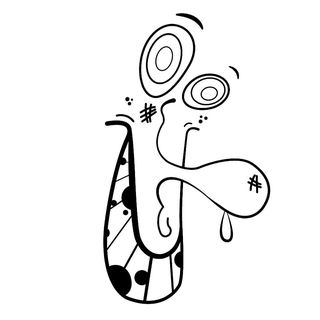 DOPE, THE REVIEWER!
Now Featured on The Highest Critic ⭐️
Young Mogul 👺 DMV ‼️
Culture Artist & Cannabis Reviewer. Creator of // #DOPAMINE 🧠