Strain Review: Mojave by Deep In The Bag
Mojave 🐫🏜
Lineage/Genetics: Unknown
Original Breeder: Unknown
Grower: Deep in The Bag
Terpene Profile: Unknown
Mojave Cannabis Cultivar (Strain) Review
Powered By: @deepinthebags.415
Cultivated By: @deepinthebags.415
Smell | Flavor: The Mojave is a very earthy strain. It has a subtle hint of biscotti sweetness you get from the start, but the rest is funk, gas, and pepper terps which even smell heavy. In the dry pull, it's all gas in the inhale with that sweetness raced to the front. Definitely gorgeous for those who like old school and natural flavors.
The High: Oh man, I love this shit. It's tart, it's got a deep and heavy chest hit, with enough body terps to make your mental go quiet. It's smooth for a bit, at least a third of the way through, but can start getting you coughing halfway. Even though smooth for a bit, the buzz carries you into what feels like dreamland. You'll find your energy reserves itself. As the relax kicks in, you'll find yourself chilling in the most way. Not gonna lie, this one snuck me, and nearly had me napping. Gorgeous.
Dope's Thoughts: I adore this flower. It's sedative, gives a full body hit, and definitely gives a mental chilling experience. It's perfect for sleep or anyone who needs a heavy, nearly incoherent high.
This gets a deserved 7.5 from me 💯
#DOPAMINE
#weed #weeds #weedmaps #weedculture #nftstyle #weedhumor #nftweed #weed420feed #weedsmokers #weedcommunity #weednation #weedhead #weedlover #weedart #weedphotography #weedpics #weedlovers #weedfeed #weedingday #weedofig #weedporndaily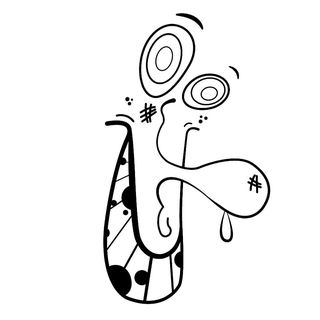 DOPE, THE REVIEWER!
Now Featured on The Highest Critic ⭐️
Young Mogul 👺 DMV ‼️
Culture Artist & Cannabis Reviewer. Creator of // #DOPAMINE 🧠