Strain Review: Lucky Luciano by Omerta_Lucky x Handymannyza
Lucky Luciano
Lineage/Genetics: [White Tahoe OG x White Runtz]
Original Breeder/Grower: Omerta Lucky x Handy Manny Za
Terpene Profile: Unknown
Lucky Luciano Cannabis Cultivar (Strain) Review
Powered By: @omerta_lucky x @handymannyza
Cultivated By: @handymannyza x @omerta_lucky
Smell | Flavor: Let's get into it. Breaking this down, you're invited to this sweet yet slightly smoky flavor that becomes extremely enticing. It's got this gas off of the OG but this sweetness boosted from the white, and in the dry pull delivers upon that. In the first spark, you're invited to a smooth smack to your face. The uplift is direct with that smoky oak flavor, which then blends with this sweetness that somewhat like a cream.
The High: A third of the way through the Lucky, you'll be feeling a phantom-like high. Floating, with a buzz that finds itself fixated on your brain. Halfway, and you'll find that buzz transfers full body. There's a lot of muscle relaxant here, but not as heavy as that mental calm down. This has a good blend in store for hyperactive people, or those who settle with eating problems.
Dope's Thoughts: Some real fire out the woodwork. This crawled itself up the ranks and plopped down right next to some of my favorites in strike, and as a heavy flower fan it definitely delivered.
The Luciano sits next to the Blue Manny in my honest opinion.
This gets a 8/10 from me 💯
#DOPAMINE
#weedporn #weedstagram420 #smokeweedeveryday #instaweed #weeding #smokeweed #weedlife #weedmemes #weedsociety #seaweed #nftgallery #nftartwork #nftsart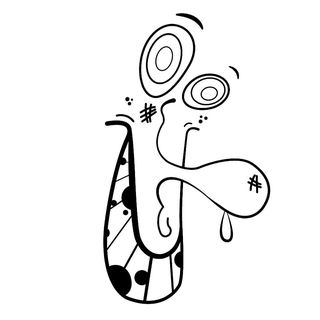 DOPE, THE REVIEWER!
Now Featured on The Highest Critic ⭐️
Young Mogul 👺 DMV ‼️
Culture Artist & Cannabis Reviewer. Creator of // #DOPAMINE 🧠