Strain Review: Lemon Gelato Pop! by Dubz Garden x La Coz x Hi Tech
Lemon Gelato Pop 🍦 🍋
Lineage/Genetics: [Unkown Genetic]
Original Breeder: Unknown
Grower: Dubz Garden x La Coz x Hi Tech
Terpene Profile: Unknown
Lemon Gelato Pop Cannabis Cultivar (Strain) Review
Powered By: @dubz_garden_
Cultivated By: @dubz_garden_ x @la_coz_ x @officialhitech
Smell | Flavor: Let's get into it, this collaboration flower is gorgeous. In the breakdown, a smack of citrus runs across your nose, giving praise to that lemon name. Following it you get an actual snap of sweetness, which in my opinion is like a French vanilla. This is one where the dry pull begins to captivate you. Rolled up, the dry pull starts to taste of some sort of lemon cookie, blunt or paper. Strike this one up, and damn, that Limonene goes straight for your head. Lemon and citrus right off the first part and that smooth of vanilla or cream on the exhale, with a slight strike to the chest.
The High: Now this flower has a lot of flavor balance, but is still enough to strike. Remember, I'm an indica smoker, and it's only a few strains that contain citrus terps that I'll partake of only because sativa-like terpenes don't do me a justice, however this is something I could smoke on all day. It's powerful enough in those terps to boost you, really get you upright. There's a relaxant on it, maybe from these sweet Runtz-like terps you taste, but it's enough to keep to chill in place while the high is active. Halfway through, and you'll feel like chilling in sunlight, or getting active. Definitely a workers high, very social. Get some work done, or get up in the morning with it, and you'll find the vibes get you right.
Dope's Thoughts: Overall, some true dope! Didn't really expect less from this grow from the OGs at Dubz, but I also gotta say: I'm now a lover of these HiTech flavors and collabs, you guys are definitely mission control.
This gets a smooth 7/10 from me 💯
#DOPAMINE
#dubzgarden #officialhitech #lacoz #hitech #dubz #nftart
#weeds #weedmaps #tweed #weedgram #whydontweedits #weedculture #weedhumor #weed420feed #weedlove #weedhead #weednation #weedlover #nftcollections #legalweed #weedart #smokingweed #cannabisreview #kushreview #reviews #weedreviews #flowerreview #strainreview #flavorreview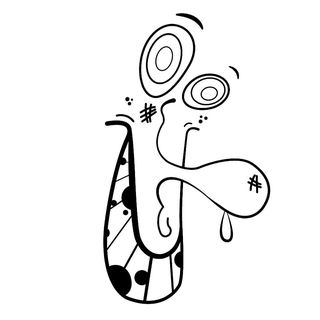 DOPE, THE REVIEWER!
Now Featured on The Highest Critic ⭐️
Young Mogul 👺 DMV ‼️
Culture Artist & Cannabis Reviewer. Creator of // #DOPAMINE 🧠