Strain Review: SinMintZ by The Italian Artisan
SinMintZ
LINEAGE/GENETICS – Zkittlez x Sin Mint Cookies
ORIGINAL BREEDER – Sin City Seeds @sincityseeds
GROWER – The Italian Artisan @the_italian_artisan
SinMintZ Strain Review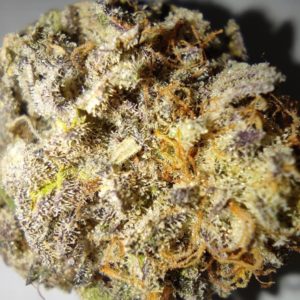 I'm super excited to be back with another review. This time I'm reviewing this SinMintZ grown and selected by @the_italian_artisan.
This has easily been one of the best strains of the year so far and some of the best and genuine Zkittles terps on the island at the moment.
LOOKS – 9/10 – Extremely dense, rounded nuggets showing greens and purple hues, with an insane, super thick trichome coverage making the colours difficult to see. The only reason this is not a 10 for the looks is I think the trim could have been a little better. However I have been very critical here and this bud is quite easily a 10/10 in a lot of eyes category.
SMELL – 9/10 – The smell is really Zkittles dominant and the zingy and sweet grapefruit aroma typical of zkittles is the first thing I picked up, mixed with the slightly gassy terps from the SinMintZ makes this a really good terpene profile on the nose. Very similar to a Blue Zushi or a similar Californian Zkittles cross. I scored it a 9 because I've seen the Black Apple Hitchcock and if I score this a 10 the that must be 11/10 😂.
BURN – 9/10 – Burning just about a 10/10, super consistent, clean white ash and nice clean resin ring seeping through the paper as the material above the ash begins to heat up. 9 on the white ash chart from Ten Co.
TASTE – 10/10 – Super clean and sweet. The full profile that I picked up on the nose I can also pick up on the pallet. Really fruity Z terps with a ever so slight gassy/cake like undertone. I really can't wait for this to come back around.
EFFECTS 8/10 – For sure not absolute knockout tackle but very high in THC and a good clean terpene profile made for a nice all round relaxing high that didn't cloud my mind to much or give any lazy side effects.
OVERALL -45/50 – Thanks again to @the_italian_artisan for the fire I'm looking forward for more fully organic flavours. Keep up the good work..
#theoriginalcannaseur #strainreview #tenerife
Advertisements