Strain Review: Spec Ops by 303 Seeds
Spec Ops 💙 Indica Dominant
Lineage/Genetics: Alien Rock Candy x Bio Diesel
Original Breeder: 303 Seeds
Spec Ops Strain Review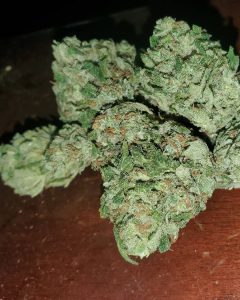 Spec Ops 💙 Indica Dominant
THC 22.7%//THCA 25.5%
☁️It's a high potency strain, so i would recomend newbies or low tolerance people proceed with caution because this bad boy can surprise experienced stoners.
☁️It's a very euphoric relaxed laid back high, the strength of this strain could, in larger quantities, knock you out.
☁️It's a fun mental high that's good for stimulating conversations, watching shows, doing creative fun things that dont require lot of energy.
✔Its great for pain, insomnia, and intense anxiety
✔Would recomend
✔Might buy again .
.
.
I didn't really buy it, my sister in law did and she let me take pics and review it 💕
But honestly its a very powerful strain, so if anyone is looking for a strong indica dominant this is amazing, something i would definitely buy for sleep and anxiety. .
.
.
.
#stonergirl #cannabiscommunity #cannabis #cannabisculture #cannabispr #weed #marijuana #weedblog #weedlife #weedporn #weedgirls #weedblogger #cannabispr #headintheclouds #cannabisenthusiast #420community #420everyday #weeddaily #cannabis #weedreviews #strainoftheday
Advertisements