Strain Review: Lavender Jones aka Purple Jones
LAVANDER JONES 💛 aka Purple Jones
Sativa Dom
Lineage/Genetics: Unknown
Original Breeder: Unknown Breeder
Lavender Jones Strain Review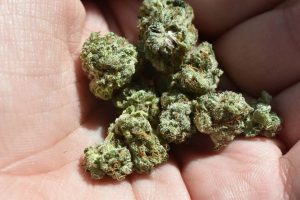 With little amounts i felt a very present high that i could not ignore and play off.
It's a very potentful strain.
Something experienced stones can enjoy, something new smokers should consume proceeding with caution since it can get you quite high, quite fast.
💕The high is partially energetic, i felt like doing something artistic, but i didnt feel hyper, i felt relaxed with heavy eye lids.
In larger quantities im quite certain it can be very sedating.
Came in small compact nugs with a deep forest green hue.
I can't elaborate on the terpenes, because i lost the paper that had them noted down my bad 😅
#stonergirl #cannabiscommunity #cannabis #cannabisculture #cannabispr #weed #marijuana #cannabisenthusiast #420community #420everyday #weeddaily #cannabisbabe #stoner #weedlife #weedporn #ganjagal #smokeweed
Advertisements