Strain Review: Super Mambaz by Don Merfos Exoticz
Super Mambaz 🍇 🍓
Lineage/Genetics: [Genetics Undisclosed]
Original Breeder/Grower: Don Merfos Exoticz x Gerbs Herbz
Terpene Profile: Unknown
Super Mambaz Cannabis Cultivar (Strain) Review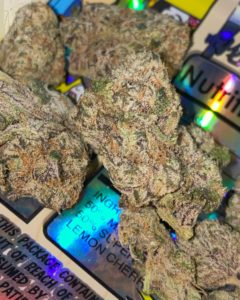 Powered By: @real.don.merfos.exoticz X @don.merfos.family
Cultivated By: @real.don.merfos.exoticz X @gerbs.herbz
Class: Branded Exotic [SoCal]
Flavor Line: Super Candy
SMELL | FLAVOR:
Something different from the Dons for the flavor chasers. Off rip, the scent of the flower is reminiscent of something fruity, and something specific. For me I kept getting these terps that remind me of grapes and strawberries, and has this musk on it that makes you think of powder candy like a pixie stick. It's pretty captivating, and off of the dry pull, that candy powder flavor pushes itself through a bit of the funk.
THE HiGH:
After the first few hits, prepare to have those candy flavors get washed along with a potent gas. Still a lot of purple vibes coming from this, feeling like a bit of linalool and a great amount of caryophyllene to follow. Third of the way through, those terpenes bring your racing mind and feelings to a close. Once those terps hit you, you'll be buzzing in your brain all over, with those eyes getting to a nice and tired, but comfy, low setting. As you continue, you'll start to feel a floating/lightweight sensation in your high. It's a true indica feel so it isn't uplifting, but it's mentally relaxing and cuts through some of that mental fog. As you near up to the end, you'll find yourself in a blissful relaxed state while you chill in place. As an indica smoker, I found it the perfect thing to do things off of. It hits perfectly in your back muscles and even relaxes your neck muscles which, for me as a creator, is a dope addition to the high. This is a dope high.
Dope's THOUGHTS:
You know, these Merfos drops surprise me with how they find these new and interesting terpene mixes of fruit, candy, and a gas on the full hit that have been dope lately. I really loved it with the Grenadaz, and I'm loving this.
This gets a sick 8/10 from me 💯
#DOPAMINE
.
.
.
.
.
.
#dmvcontentcreator #dccannbis #virginiacannabis #cannabiscontent #cannabisphoto #cannabisphotography #cannabiseducator #cannabisreviews #strainreviews #strainreviewsuk #strainreviewers #exotics #f4f #cannabisnft #nftgallery #weedreview #ᴡᴇᴇᴅᴘᴏʀɴ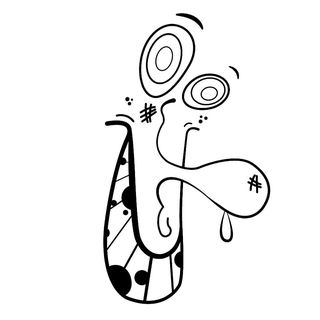 DOPE, THE REVIEWER!
Now Featured on The Highest Critic ⭐️
Young Mogul 👺 DMV ‼️
Culture Artist & Cannabis Reviewer. Creator of // #DOPAMINE 🧠