Strain Review: Zollipop by Silky Gelato
Zollipop 🍭 🫧
Lineage/Genetics: [Genetics Undisclosed]
Original Breeder: Silky Gelato x Bad Bitch Budz
Grower: Silky Gelato
Terpene Profile: Unknown
Zollipop Cannabis Cultivar (Strain) Review
Powered By: @silkygelato X @badbitxhbudz
Cultivated By: @silkygelato
Class: Branded Exotic [SoCal]
Flavor Line: Stand-Alone Flavor
SMELL | FLAVOR:
Off of the mix of this flower, I can see why consumers are captivated by this new Silky flavor. It's a dope blend of that pink bubblegum and gas flavor, which comes out of candy batches or LCG or Zkittlez phenotypes. This one is a bit sweeter than dank, and you get that in the dry pull.
THE HiGH:
After the first few pulls, I was pretty relaxed mentally. The terps got to work creating an activity buzz in my frontal lobe, and dropping my eye lids comfortably low.
You may find this buzzing to be quite uplifting in mood, stretching a silent smile across your smacked ass face.
Halfway through, you'll be in the usual, cozy headspace with your body/muscles relaxing as much as you are. Definitely enough to shrug your shoulders with. And as you finish it off, you're in that good smoke place of bliss. Now what I will say: Though it may be very pleasurable, the terps and flavor in this are dope but not anything so seperate it's "immaculate". I will also say this is like the 5th phenotype that has had this terpene profile that I've had in a week and some change, and this is my favorite. Definitely for those chill-by-myself people and those late night workers, but also dope for those of you flavor chasers looking for a dope bubblegum candy cut with a face hit.
Dope's THOUGHTS:
A dope option from the Silky Gelato guy. I would like to see maybe a few more of these, with that Silky Bird spin on it most def and see what could pop in the headspace. Well done forreal.
This gets a dope 7.5/10 from me 💯
#DOPAMINE
.
.
.
.
.
.
.
.
.
.
#dmvcontentcreator #dccannabis #vacannabis #mdcannabis #nycannabis #hightimes #cannabistalk #cannabiseducation #cannabisreivews #cannabisreviewermd #cannabisreviewsfl #cannabisrevieweruk #cannabisreviews #cannabiscommunity #cannabis #cannabisculture #weedreviews #weed #weedporn #cannabissociety #weedstagram #cannabisphotography #daily #cannafam #weedlife #terpenes #craftcannabis #strainreview #cannabiseducator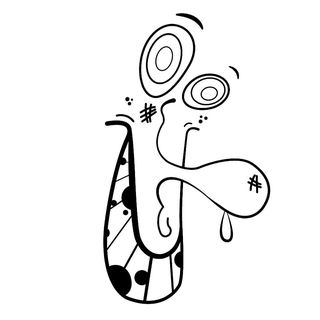 DOPE, THE REVIEWER!
Now Featured on The Highest Critic ⭐️
Young Mogul 👺 DMV ‼️
Culture Artist & Cannabis Reviewer. Creator of // #DOPAMINE 🧠