Strain Review: Tom Ford Pink Kush (TFPK) from DHO Medicinal
'AAAA' Tom Ford Pink Kush (TFPK) by @gastownmeds from @dhomedicinal2
Tom Ford Pink Kush Strain Review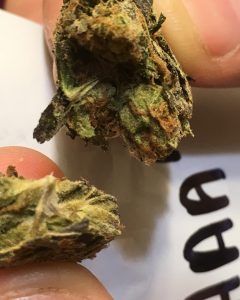 Just opening the bag you get hit with this overwhelmingly gassy and earthy scent. The bud is sticky and has lots of kief.
After the first bong I had a nice calm high that took away my anxiety.
I would recommend this as a day time use because I could still function and had the feeling of wanting to get things done!
Amazing Strain!
——————
#marijuana#420#cannabis#cannabiscommunity#gastown#unicornextracts#tomford#pinkkush#gastownmeds#compassionate#terps#mailordermeds#canadiancannabis#bcbud#kush#deephealingorganics#elitemeds#cannaseur#cannabisculture#613stoners#medicalmarijuana#torontostoners#dhofam#dhomedicinal#ganjabros
Advertisements