Strain Review: Wagyu by Clout King
Wagyu by clout king.
Strain: Wagyu by clout king
Package date: 01/06/23
Lineage/Genetics: LCG x Meatbreath
Original Breeder: Unknown
Grower: Clout King
Terpene Profile: Unknown
Clout King Wagyu Cannabis Cultivar (Strain) Review
Effect: score: 4.9/5: Okay everything else aside this flower fucking kicks like a goddamn Tijuana mule. I usually don't pay much attention to THC percentages but this sample was 38% with a total of 44% cannabinoids. This shit right here is the truth. I've been looking for a dick kicking indica like this for a long while. So this comes with a very strong onset. After like 2 Rips I feel narcotic waves pulsating through my body gravitating me into a very sedentary position. The cerebral effects are just as strong. This is definitely not what I call functional flower. My mind is stimulated but I would not want to smoke this before a task that required hard work other than writing. I feel like this flower has an indomitable spirit. It has a mean left and right. The physical effects are very noticeable with having a significant amount of back pain relief and major sedative properties. I can see myself going to sleep well after smoking this but I also feel perceive a decent amount of mental stimulation enabling me to finish this review which is the first that I have done in ten years when I was a regular contributor to Marijuanareviews.com under the handle braak999
Overall/final notes: So I want to end this with a story. I have this aversion to buying flower in Mylar bags because I always think by the time it gets from distro to retail that the flower gets beat up. While this may be true for a lot of brands there is always an exception to the rule and clout kings flower was very damn impressive I must say. I was a dick about Mylar bags to some random online and now I feel kind of bad about it. This flower through me for a loop. It was very appealing to the senses. It also possesses a unique meditative medicine to it. I'm definitely a fan. I can tell this is one those strains I would really want to enjoy at night.
Overall score: 18.2/20 or 91% Solid A- in my book.
Score 4.8/5Appearance: visually stunning flower. Completely iced out violet little Christmas trees. Little clusters of resin clumps in corners of the flower I mean wow what bag appeal. Buds are dense and super resinous but more of a sandy type resin rather than sticky. That said the bud density isn't rocklike but has decent give with a good moisture content.
There are Little tufts of yarn like pistils that are peppered throughout with a pretty tight calyx to leaf ratio. Looks like an easy trim. The bud formation reminds me a lot of the LCG parentage. Definitely a feast for the eyes.
Score 4.3/5 Aroma: the aroma is a step above subtle but definitely not loud in my opinion. On the front end there are strong hints or lemon rind, pepper, and pine. If I squeeze a nug and give a bit of gentle agitation I was able to express that stanky meaty smell from the meatbreath as well as some of the confectionery sweetness from the LCG. Overall pretty pleasant very unique terpene profile that I only wish was louder.
Score 4.2/5 Taste&Smokeability: I think the meatbreath is pretty dominant in the flavor. This specific example has that meat loaf type essence with a woodsy earthen and peppery after taste. Not much to say on the taste other than that it's not particularly my favorite but I still enjoy it for the unique complexity of it. Kind of wish the lemon would've translated to the flavor but all in all still not dissatisfied. The ash was white and the flower was smooth with very minimal expansion.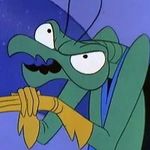 Judah Terpson
Lover of all things green & fragrant. Reviews connoisseur cannabis products. Picture shown are hemp and NFSOT. Everything for the love of the plant.🌱🌞
Advertisements