Strain Review: White Cherry Lemonade by Devil's Batch
White Cherry Lemonade 🍒🥤
Lineage/Genetics: [Lemon Cherry Pheno cut]
Original Breeder: Unknown
Grower: Devil's Batch
Terpene Profile: Unknown
White Cherry Lemonade Strain Review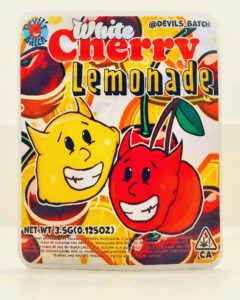 Powered and Cultivated By:
@devils_batch
Smell | Flavor: Cracking this one open, you get that usual lemon cherry candy sweetness, yet with the cut of this Pheno it produced a lot more Limonene in flavor. Roll that up, and the dry pull is like a lemon tart candy a bit.
The High: This cut of LC had a kick, and I mean a strong one. The smoke was pure, had a gorgeous flush on it, but that hit is heavy. You start to get a boost from the that bit of lemon on the back, as the gelato terps start to go for your muscles and relax them slightly. Halfway you're feeling this buzz in the very front of your skull, and as it becomes more apparent you get more lax in place. Though a heavy one, the uplift and lemon teprs makes this one social as well as relaxing. Go chill around some good people, family, or just kick it inside.
Dope's Thoughts: Honestly very impressed by how this came out. Dope quality, and a brilliant length to the high at the end. The devils got a good one on this. Though I do wish for a flavor difference on this Pheno, the body of it was in the important part.
This gets a 7.8/10 from me 💯
#DOPAMINE
#lemoncherry #devilsbatch #weeds #weedmaps #tweed #weedgram #420review #weedculture #honestreviews #weed420feed #weedlove #weedhead #weednation #cannabisbrand #cannabisnft #legalweed #weedart #smokingweed #weedcommunity #weedsmokers #weedfeed #weedphotography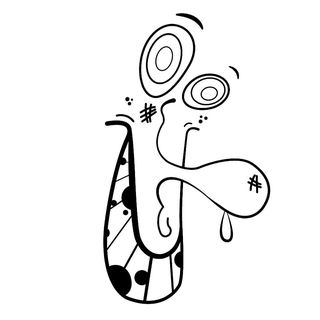 DOPE, THE REVIEWER!
Now Featured on The Highest Critic ⭐️
Young Mogul 👺 DMV ‼️
Culture Artist & Cannabis Reviewer. Creator of // #DOPAMINE 🧠