Strain Review: Yuko by Shopping Carts
YUKO 🍊 🤯
Lineage/Genetics: [Runtz x Gelonade]
Original Breeder: Unknown
Grower: Shopping Carts
Terpene Profile: Unknown
Yuko Cannabis Cultivar (Strain) Review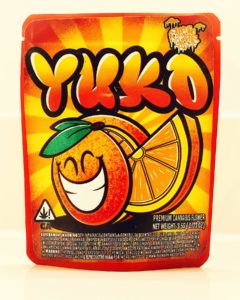 Class: Small Batch [SoCal]
Powered By: @shoppingcarts.california Cultivated By: @shoppingcarts.california
Smell | Flavor: Breaking into it, you're immediately hit with this terpene profile of orange, sour, and funk. The gas on it matched with the citrus is extremely prominent, and as you break it down it even gets a bit sweet as if it's a clementine. Roll it up, and you get the citrus sweet blend that comes in tart on the dry pull. Definitely more of a bright flower.
The High: One the first strike, you'll get blasted in the face with a wake-up call from the citrus. The power of it hits your head with this uplift that crawls up to your mental. Halfway through the smoke, you'll feel this slight mental relaxant, with your eyes glazed over as that citrus terp keeps steady. While this glow from the flower takes over, you may find yourself wanting to get into something stimulating or even to get into a new experiences. It's a very social flower, some may even find it productive!
Dope's Thoughts: Overall, beautifully done. I will predict this won't be for everyone because of the way the terps hit in the fashion of a sativa strain on account of the citrine, however if you're looking for a different flavor palate or something out of the ordinary, then this is a dope addition. Great work from the shoppingcart gang.
This gets a smooth 7/10 from me 💯
(based on the flavor palate, white and clean ash all the way through, and the longevity of the high)
#DOPAMINE
#wakeandbake #cannabiscommunity #cannabis #cannabisnft #stoner #weedporn #cannabisculture #weednft #weedstagram #thc #marijuana #hightimes #nftgallery #smokeweedeveryday #highsociety #wakeup #orangeflavor #sativaboost #yuko #gelonade #shoppingcarts #wakeandsmoke #cannabisreview #cannabisreviews #strainreview #weedreview #exoticcannabis #zazareview #smallbatch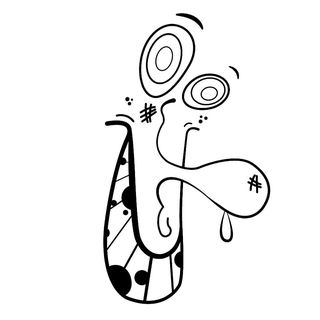 DOPE, THE REVIEWER!
Now Featured on The Highest Critic ⭐️
Young Mogul 👺 DMV ‼️
Culture Artist & Cannabis Reviewer. Creator of // #DOPAMINE 🧠