Strain Review: Gelonade by Connected Cannabis Co.
Lineage/Genetics: Lemon Tree x Gelato #41
Original Breeder: Connected Cannabis Co.
Grower: Connected Cannabis Co.
Gelonade Strain Review
Gelonade🌴🍋🍒🍧
@connected.california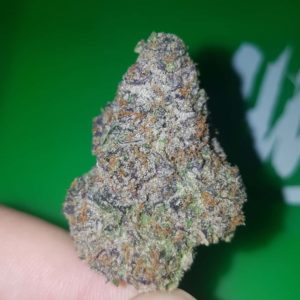 This one is a special batch… The batch that really steps up my expectations of top shelf cannabis🔥🔥🔥 The nose and taste is quite full of lemon🍋 and cherries🍒, rounded out by a soft sweet funk🍧 The nose is mostly cherry lemonade, but I get a bit more of gelato funk on the taste. It starts off with strong lemon and cherry notes like a cherry lemonade on the inhale, and ends with the gelato notes on the exhale. The buds burn clean, white and they feel like well cured buds should. Breaking these nugs down just feels good.
The hit is quite unique for a gelato cross in my opinion. It's still a hybrid hitter, but it has quite a sativa kick to it. The beginning of this high feels energetic to me, with the lemon driving me to get chores done with a smile. But not long after, it get kicked in the chest by the gelato hit that brings the upper feeling down to a hybrid. Depending on how much I've consumed I can definitely get quite couchlocked while my brain is soaring some thousands of miles above me. Music sounds great and I'm absolutely loving life through the lens of this Gelonade. Everything seems so funny, upbeat, and optimistic! As a side note, I'm finding this to mix quite well with any other strain too, to twist in an upbeat, happy boost to a heavier hitting strain.
Advertisements