Strain Review: Mr. Sandman by Connected Cannabis Co.
Strain: Mr. Sandman
Who: @connected.california
Lineage/Genetics: Sunset Sherbert x Gelato 41
Original Breeder: Connected Cannabis Co.
Grower: Connected Cannabis Co.
Dispensary: Dr. Greenthumb's Sylmar
Mr. Sandman Strain Review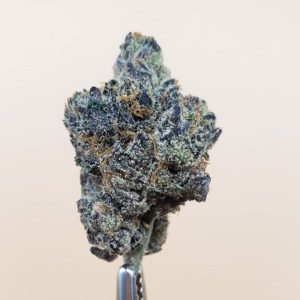 Stats: 21.84% THC – 0% CBD
24.41% THCa – .43% 🔺️9-THC
Aroma: Bromine, Cranberry, Library Books, Sweet Gas, Hint of Mint.
Palate: Inhale – Smooth, Creamy, Dank Purple all the way. Exhale – Blackcurrant, Sour Patch Kids, lingering Rubber finish.
Structure: Amazing trim, great nugs in my jar. Beautiful, diamond-crusted, vibrant dark purple leaves make up the bounty of this bud lightly contrasted with slivers of light green. Orange pistols are firing all over the place. High Terpene count, this is pungent. Breaks up soft and easily.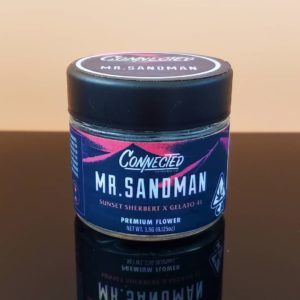 Medicinal Effect: Medium-High Strength 🎶 "Mr. Sandman… YES… Bring Us A Dream" 🎶 Aptly named, this strain very relaxing. Very nice, strong body high, and plenty of couch lock. Perfect for insomnia.
Overall: Cracking open the seal on the jar delivers a musky, gassy, sour fruit aroma. It reminds me of the water in Pirates of the Caribbean at Disneyland… Pirate Water. I love it; it's one of my favorite scents. As you can see in these #nofilter pics, unedited, #noflash, pics this is some gorgeous looking bud. I was really impressed. I will say… when I initially got the jar it was a bit dry. Like most strains I've acquired from Connected, I had to throw a Boveda pack in there to really bring it back to its potential. Those Boveda packs are really a game-changer.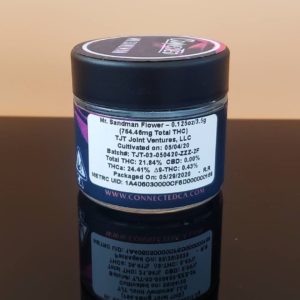 The Sunset Sherbert and Gelato are unmistakable on the palate, but this pheno in particular, this cross is just a bit more magical than some of the others that I've had. Rich, sour gas and dark berry skin make up this familiar, but elevated blend. This is a solid pickup and I'd be happy to have this on hand but I'm not gonna rush out to buy it. It doesn't tend to fly out the shelves the way guava x biscotti does.
I've had some pretty good strains from Connected, but this is my favorite. A complex makeup on the palate along with its pervasive aroma make this one a big 🏆- I was on a the fence between and an 8 or a 9, but this one leans more towards…
The Fire Scale: 9/10 flame-derr-derr-dee-derrs
🔥🔥🔥🔥🔥🔥🔥🔥🔥
#cannabis #420 #lacannabis #weedporn #cannaseur #nugshot #fire #thefirescale #og #kush #weedstagram420 #weed #strainreview #wesmokedifferent #indica #sativa #hybrid #cannabiscommunity #stayhigh #weedstagram #hightimes #smokeweed #smokeweedeveryday #cannaseur #thefirescale #designerweed #sunsetsherbet #gelato #mrsandman #connectedcannabisco