Vape Review: Mango Liquid Diamonds Cart by New Normal
I met New Normal at their booth at Emerald Cup Harvest Ball 22 and got one of their liquid diamonds cartridges to try out.
Cultivar: Unknown
Brand: New Normal
New Normal Mango Liquid Diamonds Cart Review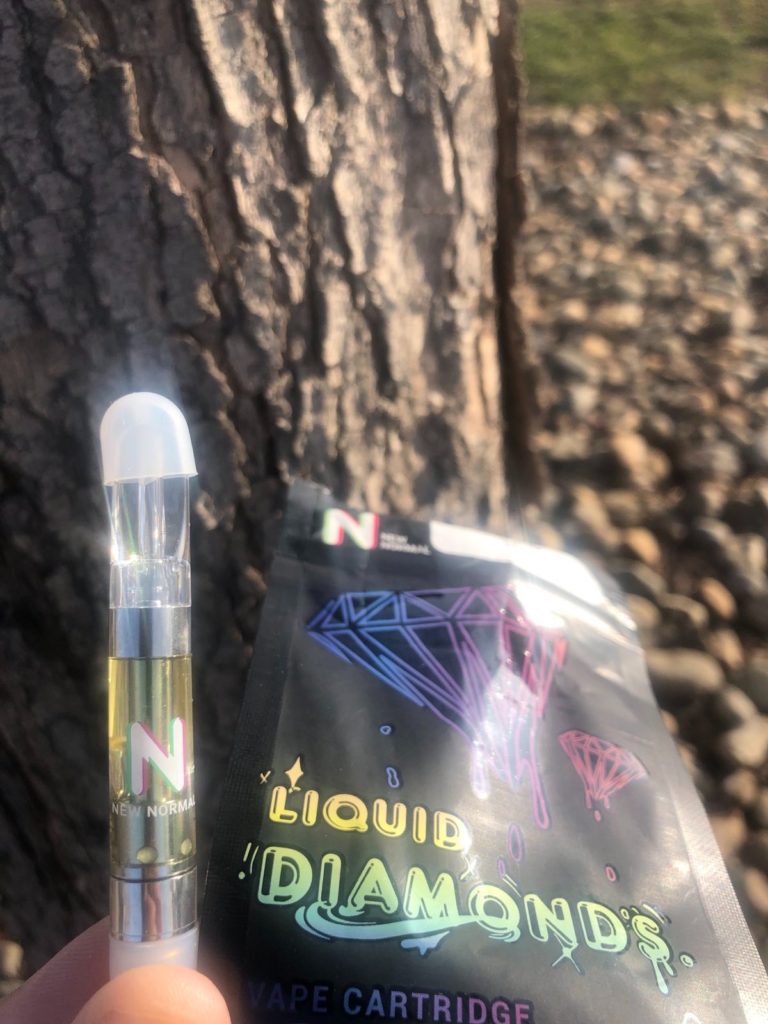 I screwed the New Normal Liquid Diamonds cart into my AVD alpha. Twas a good fit.
The ingredients on the bag read: melted diamonds, terpenes.
That is to say, this isn't necessarily a strain/cultivar named mango that was blasted as live resin and then let to form THCa crystals which were then melted but not decarboxylated.
Is it Mango biche, mango kush? Who knows. Seems like most people don't care.
The high is instant and hits hard as diamond highs usually do. At the right temperature, the vapor is super smooth. The terps are definitely there, and in a good ratio to provide mangolicious taste and a plausible answer to the potentially awkward question: "whatcha vaping?"
"Oh, just some mango sir."
I'm jk of course. This vape is still loud af.
Advertisements