Strain Review: Mango Kush by Grizzly Peak
@grizzly.peak Grizzly Peak Mango Kush #MangoKush – 28% THC
Lineage/Genetics: Mango x Hindu Kush
Indica or Sativa: Indica dominant Hybrid
Original Breeder: Unknown
Grower: Grizzly Peak
Mango Kush Strain Review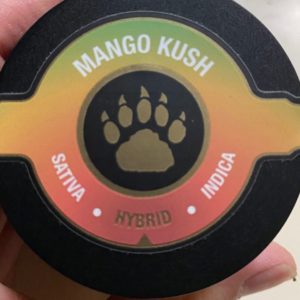 Comments: I'm a big fan of Grizzly as you can see.
This Bay based company has had a mixed bag of flavors as of late though; some strains just don't knock the same as they did in previous runs. This was one of the better purchases tho so it seems to me things are looking up for them. Would love to see more of their strains out here.
Review:
1. Scent: Ripe pungent mango, fruity and gas. Not a ton of pine off the Kush but still has the long range overall scent of it. Savory.? No, uplifting? Yes.⠀⠀⠀⠀⠀⠀⠀⠀⠀
2. Appearance: Light green bud fades into a yellow hue. The leaves coated with trichomes hairs and resin. Akin to a golden like color, some reviewers say this could lead to a harsher rip/older tree. Def didn't taste old.⠀⠀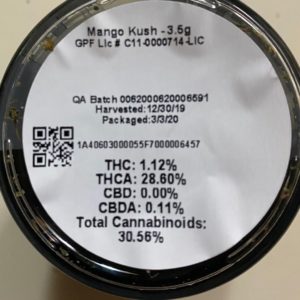 3. Nug Structure: A little too Leafy with loose nuggets. They def are not trimmed tight to the bud. As you can see there is plant matter and hairs that fell off when takin a nug photo. ⠀
4. Smoke: Full of flavor, a smudge harsh on the throat on exhale but it was a nice taste overall. No cottonmouth initially but 20-30 mins down the line you will be looking for that water cup.
5. Taste: Fruit lingers on the tongue, less mango and now like a fruit punch mixed. Tastes grate in my view. Salivation for sure but cottonmouth inbound.
6. Reaction: GF was meh. Took an extra bowl to full lift off. Wasn't her cup of tea but I smoked a few bowls and a J when it got towards the end. Would pick up again.
#cannabiscommunity #cannabis #cannabisreviews #trees #weed #weedreviews #pot #potreviews #marijuana #marijuanareviews #thc #sacramento #916 #420 #yee #legal
Advertisements