Strain Review: Mamba by Grizzly Peak
@grizzly.peak usually does me right but this Mamba strain #mamba was no bueno.
Lineage/Genetics: Chemdawg D x Bubba Kush 98
Indica or Sativa: 50/50 Hybrid
Original Breeder: Unknown
Grower: Grizzly Peak
Mamba Strain Review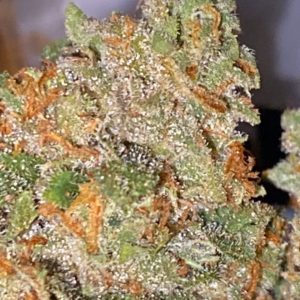 😓Smelled a little like hay on opening. Below are notes ripped right from my phone. 🤷‍♀️ The bud tender recommended this. Can't say so far I would do the same. I've had multiple Grizzly Peaks in the past. I'm a fan but this one just missed the mark so far.
First impressions:
1. Smelled like hay
2. Looser nugs for sure, lots of leaf matter
3. If you have to ask "are you high?" You prob should pack another.
4. The stone was slight and burned fast on the first round. Two hits each off the bong. 🤨
5. Real harsh on throat, needs rehydration. Will check back in a few days on this one.
6. Sat over a few nights with orange slice. Now its taste and smell review
7. Still smells a lil like hay but pine trees also hints around.
8. The harshness dissipated after rehydration which is good. Head change was subtle tho. Hybrids can cancel each other out sometimes but I didn't notice much of a change in the body.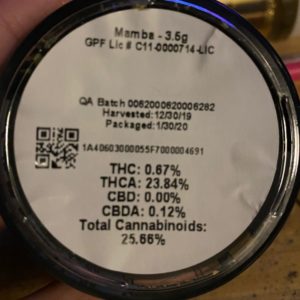 Grizzly has always come thru but this one missed the mark. No worries. Trying new strains and navigating the dispensary scene is part of the experience in California
Ill stay with their OG lines in the future based off of past posts; however, Mamba would be a any time of dah smoke if you can get past the harshness and initial smell.
#yee #marijuana #marijuanacommunity #marijuanareviews #weed #weedreviews #pot #potreviews #cannabis #cannabiscommunity . 
#cannabisreviews #socialclubtv #sacramento #916 #420
Advertisements