Strain Review: Sonoma Cake by FloraCal Farms
Oh yes, some @floracalfarms_ fire: The Sonoma Cake strain.
Lineage/Genetics: Wedding Cake bx1
Indica or Sativa: Indica dominant Hybrid
Original Breeder: Seed Junky Genetics
Grower: FloraCal Farms
Sonoma Cake Strain Review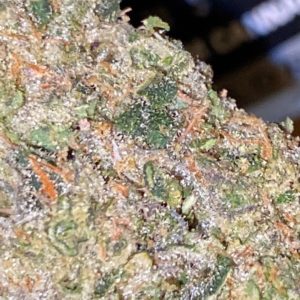 #sonomacake got me 😻🔥 Smooth for a higher THC content than I've been getting lately. This Sonoma Cake is great for those post dinner bong loads. Bright green and coated in trichomes, the flavor profile on the nose is sweet, touch of pine, and then a musky dank smell.
The shine from the trichomes make the nugs glisten more so than other cake strains I've seen in a while.
Breakdown of the nugs was easy. They come right off in good chunks so bust out the grinder if you have a kief catcher or go at it by hand if you wish, just note those trichomes will be all over your fingertips.
The smoke was smooth and not harsh. No cough on the pull and the change from normal to Stoney fog was less than 5 mins. Body high was about the same time for reaction; 5-10 mins after first toke. This isn't super long lasting of a high so take an extra bowl or add a few more nugs to a j or a blunt when smoking.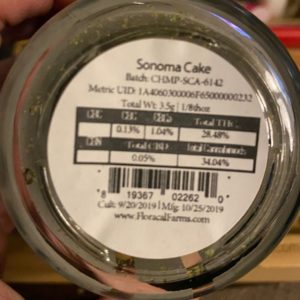 Total impact lasted prob under 45 mins before needing another round to liven up the body again. Would consider purchasing again but I've gone heavy on the Kush/cake/gelato strains so I'm looking for another strain to try when I re up next week or two.
#cannabiscommunity #cannabis #cannabisreviews #trees #weed #weedreviews #pot #potreviews #marijuana #marijuanareviews #thc #sacramento #916 #420
Advertisements