Strain Review: Wedding Cake by 530 Grower
Pulled from my iPhone notes: 530 Grower
Wedding Cake
Ohhh man! #weddingcake by @530_grower was def smoooooooth!
Lineage/Genetics: Triangle Kush x Animal Mints
Indica or Sativa: Indica dominant Hybrid
Original Breeder: Seed Junky Genetics
Grower: 530 Grower
Dispensary: Perfect Union
530 Grower Wedding Cake Strain Review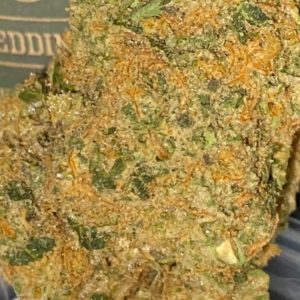 Grabbed this on discount at @perfect_union_us on a Saturday deal and holy shit for a +30% THC content this shit knocked haaard. Bud was not coated as other cakes I've had but this is one of the highest THC contents I've seen in a long time at a club. We know that THC % can be a little inflated or that terps will provide better guidance on the reaction to the user instead of pure THC content, but I was high as balls off this for well over an hour.
On the nose upon opening, hardly any smell. Kind of weird tbh. They were yellow/green looking nugs with darker olive spots through out; Orange and light red/pink hairs with trichomes enriched this guy. Taste was excellent. Cool on the throat with slight sweetness to the exhale.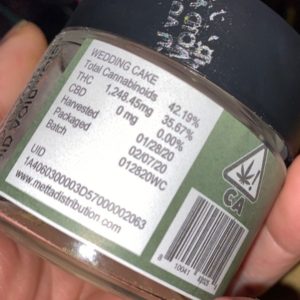 One of the top Wedding Cakes around Sac rivaled by one of 2 SF brands I've had. Would highly recommend this puppy. It's lacking the good nose but has an excellent high and tastes just perf!
#cannabiscommunity #cannabis #cannabisreviews #trees #weed #weedreviews #pot #potreviews #marijuana #marijuanareviews #thc #sacramento #916 #420 #yee