Strain Review: Animal Mints by Evans Creek Farms
The Animal Mints by @evans_creek_farms is something special, though.
Lineage/Genetics: Animal Cookies x GSC
Original Breeder: Seed Junky Genetics
Grower: Evans Creek Farms
Dispensary: Treehouse Collective
Animal Mints Strain Review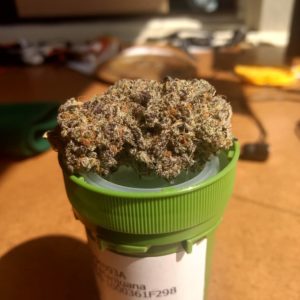 A gassy knockout on offer for you today is Evan's Creek Farm's Animal Mints. You can practically smell this shit through your screen it's so pungent. It's honestly rare for the effects of a strain to be as powerful as the scent for me, but this definitely has the effects to match its smell.
Look at that nug. It's like a smokeable Mona Lisa. Was well worth the pickup at @thc.pdx.
.
.
.
#portlandweed #cannabiscommunity #weedporndaily #weedstagram420 #justblazeig #oregonweed #OMMP #cookiesorbetter #wedontsmokethesame #weshouldsmoke #hybrid #Medicate #medicalmarijuana #higherthanmost #highsociety #designerweed #topshelf
Advertisements