Strain Review: Matsumoto by 5 Points LA
Matsumoto
By @5points.la @goldlabeldistribution @backpackboyz_no41510
Gifted by @exclusive_gld_dc
Lineage/Genetics: Sunset Sherbert x Ice Cream Cake
Original Breeder: Unknown
Grower: 5 Points LA
Matsumoto Strain Review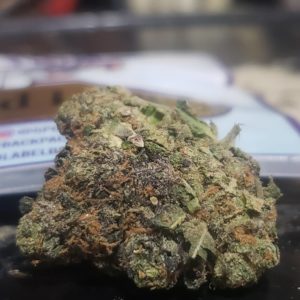 Appearance – I opened the bag and pulled prettiest bud out of the bunch, what I was greeted with was a fluffy dense fresh nug of beauty, slight purple hughes spread throughout the outer layer and radiate like the glow of a full moon. There is a handsome layer of trichs that coat the flower throughout the outside,and the green tones switch rapidly between a dark to light green and had orange hair that looked like tall grass in a field. Upon cracking the bud open it was a beauty of a sight, on the outer layer it had bursts of purple that switched to the dark green and turned lighter green as it met in the center.
Smell – As soon as the bag opened I could not wait to dig in, at first smell a very subtle gas filled my nose but that quickly developed to a creamy vanilla earthy bouquet, it was very reminiscent to the smell Ice Cream Cake. I cracked the flower open and was accosted by a beautiful earthy sugary creamy delight, I just cant wait any longer to indulge in this amazing night time treat!
Taste – Upon the inhale the hit was a little heavy but went down fairly smooth as long as you diddnt try and take a mega bowl rip all at once, and tasted like a creamy vanilla dessert on the way down, and had a very smooth earthy yaste that finished of with a lingereing sweetness that lingered in your mouth.
Effects – One hit and I could feel it creep to my head, everything began to loosen up and a slight floating feeling filled my body but I still felt clear. That was until the second rip, I sat and had moments where I was here but my mind left the building. The third rip was the one that sent me to a parallel universe, the kind of stone where people ask you if your ok cause your not talking at all.
This strain is extremely potent and it will absolutely decimate you if you are not careful, if you're green to toking take a small hit and see where it takes you, Indica lovers and fellow cannasaurs will enjoy the zombified effect and it's great for aches, anxiety, and insomnia.
There is a slight sativa head kick with this strain but the Indica bits strong and these two Indica Hybrids crossed together with literally leave you speechless.
There is nothing bad I can say about this cut 5+++ stars🦸‍♂️🚀🤯, but honestly I expect nothing but prefection any time I get a gift from @exclusive_gld_dc and have never been let down, white ashes filled with flavor, and beautiful bud structure, this shit will smack you like a mac truck , if you find it grab it and enjoy. Keep killing these cuts to all parties involved, and thanks as always to #goldlabeldistribution for providing top notch quality fire gifts.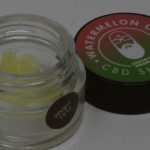 Here's a quick review of the Watermelon OG CBD Shatter that I got from CBD Oil Solutions. Have you ever really needed the calming effects[…Read more]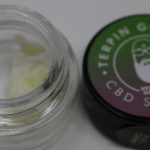 Here's a quick review of the Terpin Gorilla CBD Shatter that I got from CBD Oil Solutions. This CBD shatter is perfect for when you[…Read more]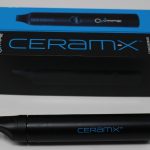 O2Vape's Ceram-X is a tried and true portable concentrate vaporizer with a ceramic coil. I've been a ceramic coil fan since they first started hitting[…Read more]
Check out more reviews by @cannasaurus_rex_reviews on Instagram! (www.instagram.com/cannasaurus_rex_reviews)