Strain Review: Garlic Tarts by Arbuckle Farms
First, Scroll over. Don't miss that up the skirt shot. Now, Zoom in. .
.
Garlic Tarts (GMO x Sherb Crasher)
.
.
By @arbucklefarms .
Lineage/Genetics: GMO x Sherb Crasher #3 AF
Original Breeder: Seed Junkey Genetics
Grower: Arbuckle Farms
Garlic Tarts Strain Review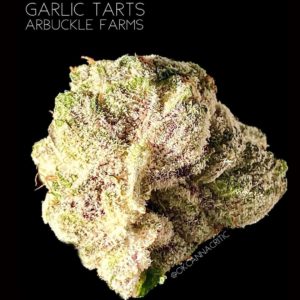 GMO lovers everywhere will be impressed with this Indica Hybrid Bred by @seedjunky_jbeezy Garlic Tarts is absolutely exquisite from the shock and awe bag appeal to the insane effects. The flavor and aroma is not for non GMO fans for sure, superbly potent and desirably dank Garlic Tarts will literally impress even seasoned smokers with super high tolerances.
Arbuckle Farms slayed this grow of Garlic Tarts. I had been waiting to get my hands on this one since I knew it was growing, Thanks so much to the great team @arbucklefarms for letting me try this new fave of mine. If you are lucky enough to come across it, you better grab it because it was a super limited drop. But, I have a feeling it will be a regular eventually on that badass Arbuckle line up.
I was wowed by every single strain this last drop from these guys. They showed up like never before, absolutely spectacular quality and that superior Arbuckle consistency we all love. Amazing job @arbucklefarms! .
#strainhunter #privatereserve #topshelf #exuisitecannabis #okcannabisculture #cannabis #okcannabiscommunity #highsociety #theoklahomachronic #okcannacritic #strainreviews #cannalifer #reviewpreviews #publishedreviews #originalreviews #notyouraveragereviews #staylitoklahoma #smokebetter #arbucklefarms #seedjunky_jbeezy #garlictarts #gmolovers
Advertisements