Vape Review: Wedding Cake Live Clear Cartridge by Cannavative
Another Cannavative cart review, this time on their Live Clear cartridge in the ever popular Wedding Cake (the Pink Cookies one not the Seed Junky one) strain.
Lineage/Genetics: GSC x Cherry Pie
Original Breeder: Unknown
Grower/Processor: Cannavative
Dispensary: Silver State Relief
Wedding Cake Live Clear Cartridge Review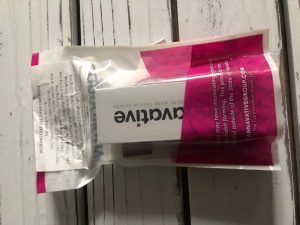 Total THC: 77.63%
Total THCV: 1.49%
Total CBD: 0%
So first off – What is a Live Clear Cartridge?
This is my first Live Clear cartridge so I took a deep dive online to find out what separates it from a normal distillate or oil cart. Cannavative says that Live Clear is made with a "light-hydrocarbon extraction method" like is used in their honeycomb. It's live – meaning the extraction takes place before curing – and it's clear to me that clear references the transparency of the end result.
Compared with the Resin8 distillate, the Live Clear is way more viscous and hits way harder. Also, no added terps – just the ones given by Mother Nature. There was a tickle in my throat which I recognized from the honeycomb in the infused Motivator pre-rolls. I don't know how else to say this but a few puffs in I remember thinking that if I were an elf, my ears would definitely be drooping.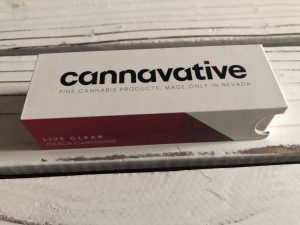 The Wedding Cake is a big, multi layered ordeal. I could feel myself winding down, like the end of a reception after last call. Yet, I was still aware, hyperaware even. Looking at the test results, this particular batch of Wedding Cake came in at 1.49% THCV. I don't think I've ever had anything with this much THCV per hit. It always lends itself to an attentive high and I really, really can't wait for federal descheduling so that there can be more peer reviewed research into the effects of THCV. As personal anecdata, it increases my memory retention and helps me focus in a productive manner. Sounds very different than the normal stoner stereotype, right?
Easily the best Cannavative product I've tried thus far and one of the top 10 things I've gotten from a Nevada dispensary for sure.
Aspiring trailblazer. As seen on MERRY JANE, LV Cannabis Reviews, Slyng, and The Stoned Gamer.