Jerry's Seed Swap comes to the Soil King Garden Center on January 28th, 2023
The Soil King Garden Center in Cloverdale, CA will play host to Jerry's Seed Swap – a cannabis seed event for the community, by the community on January 28th, 2023. The event is brought to you by Ital Foundation and Mama K International. Jerry Munn of First Cut Farms has been hosting seed swaps for a while and this is the first of 2023.
This event will be 100% free to the public. Besides seeds, Jerry's Seed Swap will also feature a breeding panel and other genetics discussion.
Jerry's Seed Swap Event Info
When: January 28 Saturday from 12pm-6pm
Where: Soil King Garden Center
320 Santana Dr. Cloverdale, CA.
The Soil King hisself promoted the seed swap on Instagram, saying:
"You will find some of the best genetics from the mountains of Northern California breeders the world has ever seen! Don't miss this incredible opportunity!"
For a sneak peek at exactly what's on Jerry's seed list. Check out this instagram post.
Full Flyer: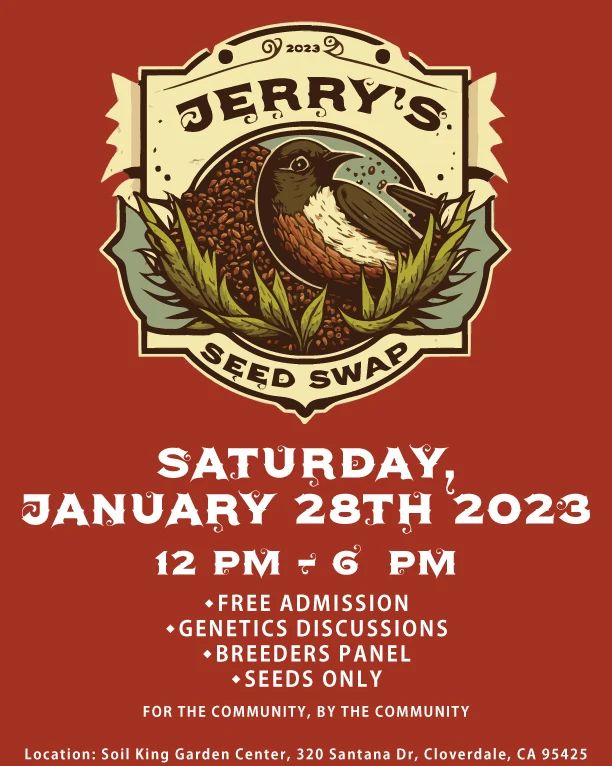 Advertisements