Cultivar Review: Verified Lemon Cherry by Cannatique
#verifiedlemoncherry by @cannatique.official x @510es
Lineage/Genetics – sunset sherb x GSC ?? Runtz pheno
Original Breeder: Unknown
Grower: Unknown
.assisted by: Buddy's Bodega @buddysbodega.shop
Verified Lemon Cherry Cannabis Cultivar (Strain) Review
.
.
@cannatique.official x @510es bring the one, not the 2, Verified 🍋 Lemon Cherry 🍒 .
Blue check inspired bag to verify this is the real and unique lemon cherry gelato. This specific LCG had nice looking fresh, dense nugs. The Bright crystals trichomes surrounded the buds with hints of romaine green, honey orange color pistils, inner hues & root with purple & Forrest green colors.
The scent is a citrus, diesel fuel, pine 👃 smell. The taste is that illustrious creamy pungent lemon cherry palate . The smoke on the inhale is smooth, resin ring, salt & pepper ashes. The effects are medium level cerebral, starts kicking about 7 pulls in. It has a low body high, will k.o. On a night smoke had me tapping out 9:30pm on a Friday night.
I enjoyed it for a wake n bake, had me high for 1.5 hours smoking half of the joint. The ashes were my concern since it started getting more peppery half way. Beside that I can't go wrong with the #lemoncherry. The taste and effects match, artwork in the nugs and unique Mylar. Verified ✅… 4.6/5
.
.
.
.
.
.
.
.
#weedreview #notforsale #cannabiscommunity #cannabisculture #highsociety #stonerlifestyle #stonersociety
#weedsmokers #smokingweed #cannabislove #cannabisconnoisseurscoalition #cannabislifestyle #cannabisconnoisseurconnection #420culture #cannabisconnoisseurgenetics #weedgram #cannabisconnoisseur👌 #cannabisindustry #weedsociety #cannatique #buddysbodega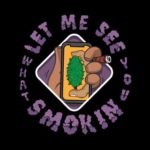 Advertisements