Cultivar Review: Zinister by Don Merfos Exoticz
#Zinister by @real.don.merfos.exoticz x @don.merfos.family @gerbs.herbz @a1exoticz
Lineage/Genetics: Unknown
Original Breeder: Don Merfos Exoticz @real.don.merfos.exoticz x @don.merfos.family @gerbs.herbz @a1exoticz
Grower: Unknown
Terpene Profile: Unknown
Assisted by: Buddy's Bodega @buddysbodega.shop
Zinister Cannabis Cultivar (Strain) Review
.
@don.merfos.family has been buzzing for a hot minute. The starting lineup of Paloma, super lemon cherry, amarena de limon, super runtz and more with tasty and potent cultivars. I had the chance to review Zinister. The smell is a zesty tropical tree pine aroma. The bag consist of three big ass nugs.
I keep it 💯 the buds came a bit dry. It was probably an older batch. The nugs Structure is different than other don merfos. These nugs have a Zushi like structure. A combination of Pine & Olive green, covered with splashes of trichomes, tiger orange color pistils. The smoke is smooth, ashes burn super clean 🧼. The palate is a creamy pungent, lemon cherry- Candied terp blend with a hazelnut after taste. The high starts medium level cerebral, medium body high.
It sets in after 7 pulls ins. The high lasted about 2 hours. Overall it had me feeling amazing, it's not the most beautiful but gets the job done. It smokes clean, taste delicious and the effects are reasonable. 4.5/5
.
.
.
.
.
.
.
.
#420photography #mmj #cannabiscommunity🍁 #420daily #indica #terpsonterps #weedstagram420 #cannabisindustry #hightimes #buddysbodega #cannabiscommunitymake #smokeweed #stoners #stonernation #trichomes #cannabiscommunity #cannabislifestyle #instaweed #donmerfozexoticz #highlife #weedculture #sativa #cannabisgrow #cannabisculture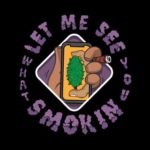 Advertisements