Cultivar Review: Limeadelic by First Cut Farms
Sunday SAP — A huge thank you to Jerry over @firstcutfarms for the opportunity to try Limeadelic!
Lineage/Genetics: Unknown
Original Breeder: First Cut Farms
Grower: First Cut Farms
Terpene Profile: Myrcene Dominant, Beta Caryophyllene Dominant, Limonene Dominant (MCL Co-dominant)
Limeadelic Cannabis Cultivar (Strain) Review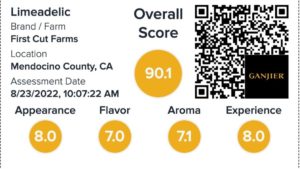 This cultivar won silver at this year's California State Fair in the co-dominant terpene (MCL) category.
The major aromas are lime juice and sulfur (matches), and it opens up a bit more after grinding. I got marigold, vetiver, camphor, gum drops, and walnuts. Lime juice is subtle but ubiquitous. The flavor is earthy and warm, almost a fresh baked bread. Taste reminds me of coriander with some cooked citrus. It's a bit of a nose tickler.
Good smoke, smooth, nice flavor throughout. Gets your attention right away, but mellows out and gently builds. A modicum of dreaminess without being too heavy or sleepy. Clean and evenly layered white ash. I'm very impressed with this one!
The chance to assess a special flower like this is one of my favorite fringe benefits of being a Ganjier. This year alone I've smoked a few wonderful expressions that you just can't buy anywhere, some of which were awarded at either the state fair and/or Emerald Cup. I'm perpetually blown away by the hospitality and cooperation of this community! 💚
#ganjier #cannabis #sommelier #connoisseur #mendocino #sungrown #craft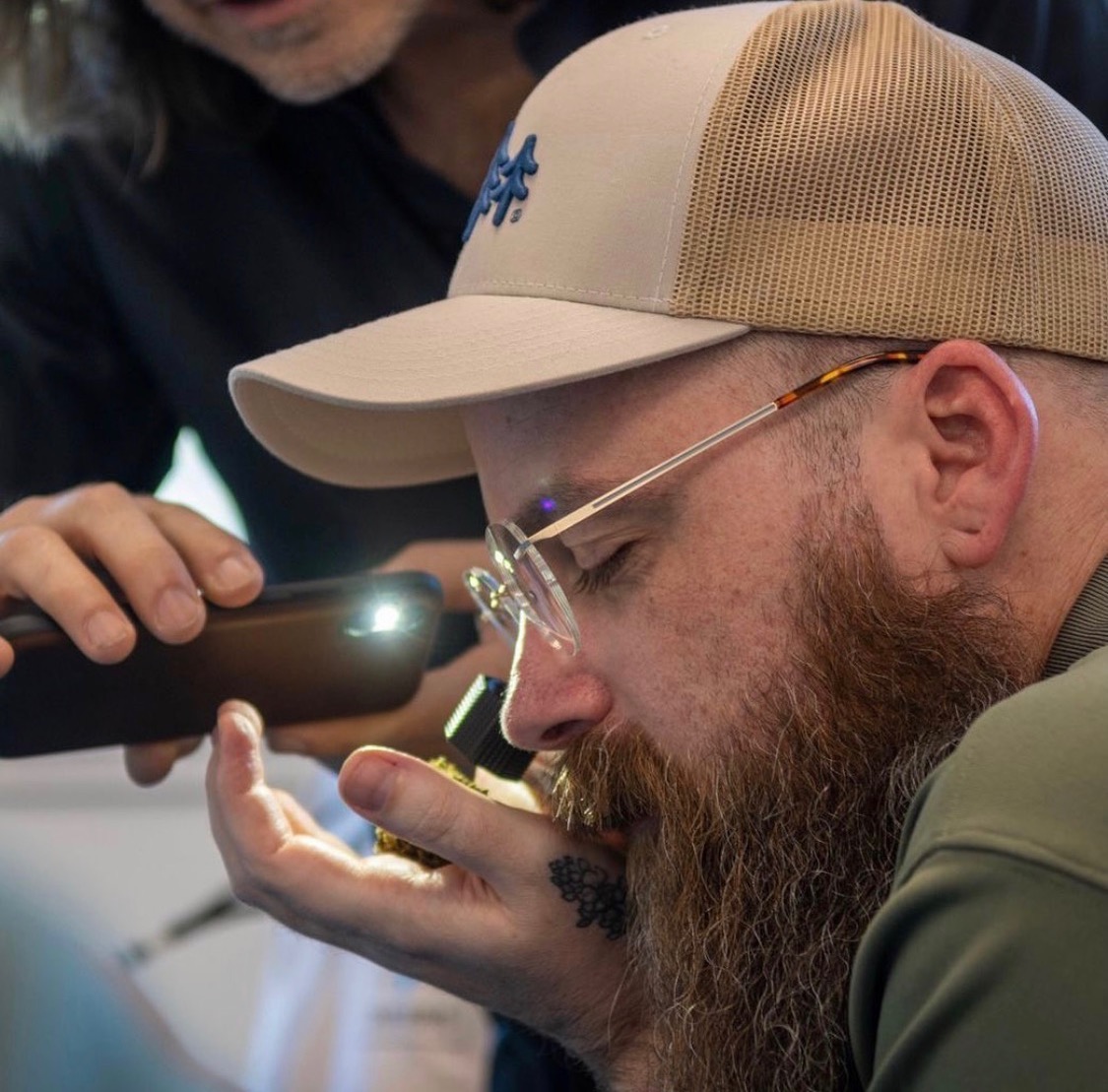 I'm a Certified Ganjier who is passionate about craft and legacy cannabis farms in Humboldt and Mendocino counties. My plant knowledge and expertise cover a range of disciplines such as history, botany, genetics, service, and cultivation while my work history demonstrates technical skills and leadership prowess.
I'm looking for impactful opportunities in Humboldt or Mendocino that will give me energy. Quality assessment is the aspect I'm most drawn to, so maintaining those skills is very important to me. Ideally I'd like to be in a role where I can interact with farmers, budtenders, and consumers, like an on-staff Ganjier at a lounge or maybe for a distributor. Being able to check quality at various stages from farm to retail shelf is huge, but at the end of the day caring about the people I work with is the biggest priority.
Advertisements