How is traditional Thai Stick made?
Traditional Thai Stick as it was made by farmers in the 1970's. I thank @gaomask for bringing these samples to the last meeting. They're from a friend of ours who grows Outdoor Organic Thai Ganja in the old traditional way and is still making this amazing Thai Stick of around 5 grams per stick.
How is Thai Stick made?
It is made with a local Landrace tied around the central stick.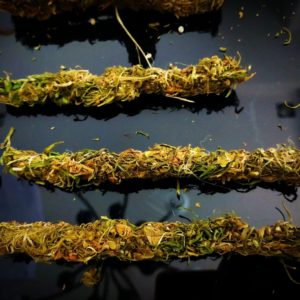 Nowadays, we see many versions of the Thai Stick that are also interesting and beautiful but this is the more Traditional and Classic Thai Stick.
As I mentioned in the description, there are many ways to craft Thai Stick. The way presented here is the more traditional way which is commonly used and does not involve the compression nor curing. This was just the way local Thai farmers would package their products to sell around.
Don't forget to check out the Ganja Cup!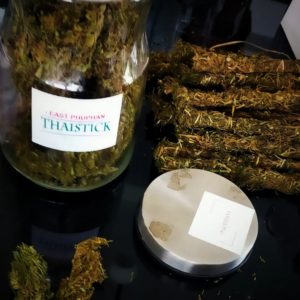 #PREMPAVEE #ganjacup #firstGanjacup #cannabistraditions #ganjathai #traditionalthaistick #thaistick #realthaistick @landracemafia @tridentseeds @grown_by_mr_g @izumo.green @infamousgardens.thailand @arjanstrainhunter @nikkita_kapadia @mendel.high.thailand @zomia_seeds @thehighestcritic @siththa_metta @bondfamilia @hempvati
Edited by Caleb Chen.
Advertisements