Two Tales of East Coast Hashish
Smoke and Mirrors
New York City has a long history of its beloved corner bodegas selling potentially questionable cannabis on the down-low. Today, however, all notions of subtlety have been tossed squarely into the Hudson, with flashy storefronts advertising prerolls, edibles, cartridges and more to gullible tourists and unwitting locals alike.
In each of these pop-up shops, you're likely to find identical stock of familiar brands like Alien Labs and Punch Extracts, bearing California symbols on the packaging as an indicator of quality or legitimacy. Rec market backdooring is far from a new phenomenon, but the lack of deviation from an ostensibly limited menu suggests a centralized counterfeit distro operation in the Empire State.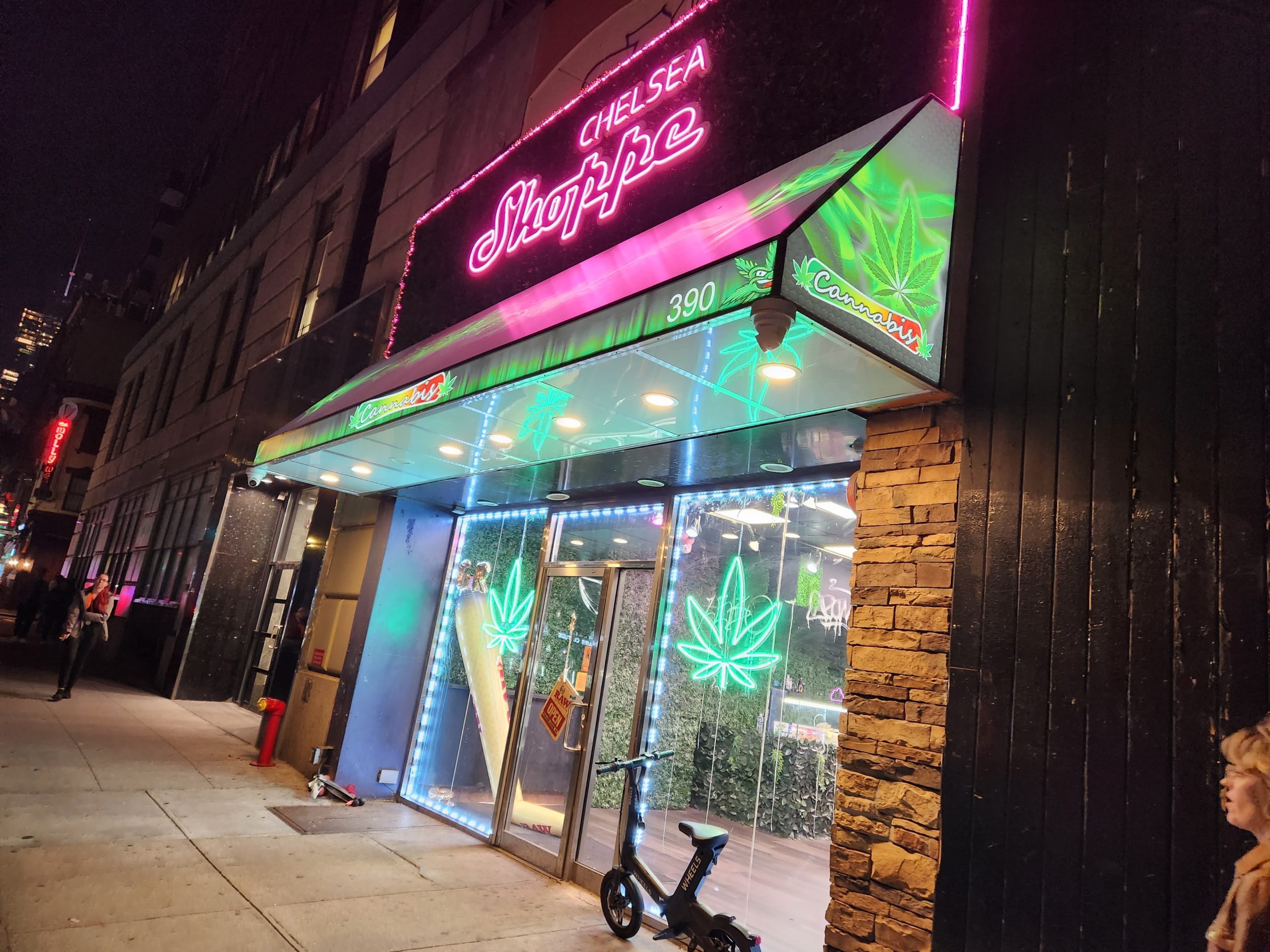 Not just limited to brick-and-mortar shops, some vendors have converted ice cream trucks and coffee carts into mobile points of sale. Whether delta-8, hot hemp, cheap dirt weed or something more sinister filled the shelves of the impromptu traps, I strolled on with plenty of questions and little confidence I'd receive a straight answer to any of them.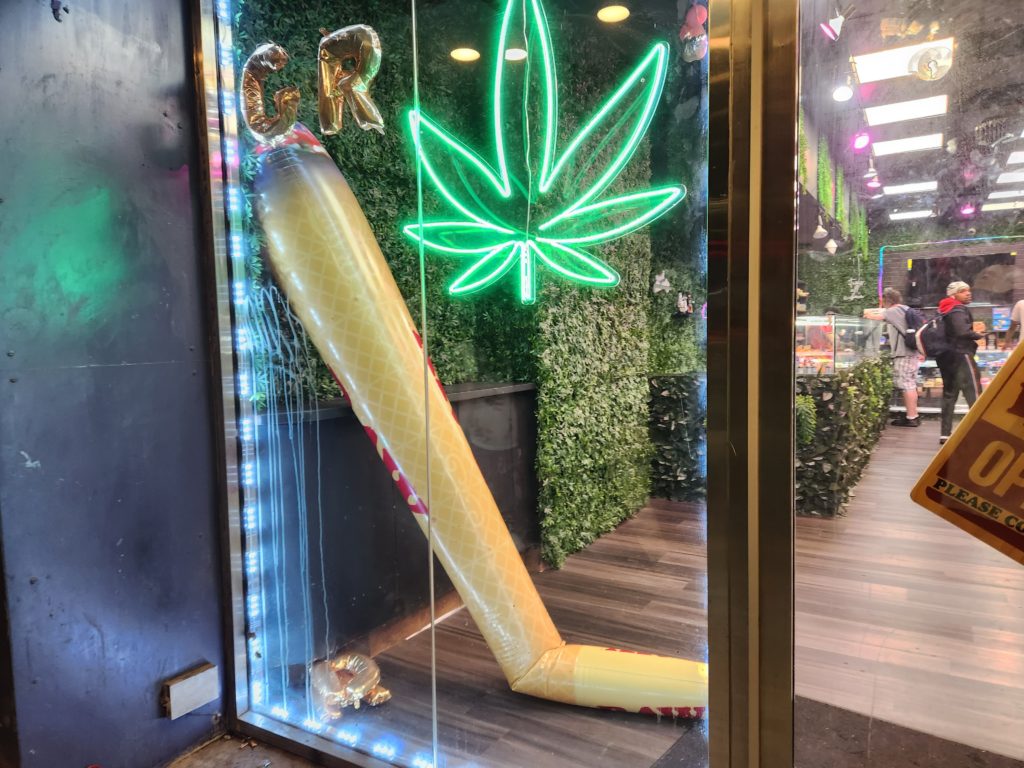 In Da Club
When buying drugs anywhere, the most valuable currency, even beyond cash, is trust. Buyers trust sellers not to deceive or poison them, and knocking off established brands undermines that trust by preying on customers' expectations. For every bag of Sprinklez or Biskante cartridge I saw in Manhattan, not a single mention of NYC staples like Haze or Sour Diesel came up, illustrating the shift in mass consumer tastes toward the dessert side of the palate that unfortunately comes with some loss of regional identity. Ironically, both Haze and Sour seem to be having a resurgence in popularity as of late.

Plus, with the looming threat of police raids, proprietors have little incentive to retain clientele, instead focusing entirely on capturing the endless throngs of the easily bamboozled for a one-time purchase. Having only brought along a chillum in an effort to pack light, I was in search of traditional hash, and even though I spotted some on nearby menus, if I couldn't trust it, I wouldn't combust it.

Fortunately, I connected with Astor Club, a vetted resource for connoisseurs and frequent destination of rappers and the heady elite. Not far from Chinatown on the Lower East Side, Astor Club provides an intimate speakeasy-like lounge setting to obtain and enjoy high quality fare. Having just a short time in the city before heading to the Berkshires for a few days with family, I scrolled past the vaunted $1000 Blue Zushi jar and snagged a Helios Sour Grapes rosin pod along with a gram of dark, sticky Moroccan-style hashish before taking a moment to bask in the city from Astor's enclosed backyard.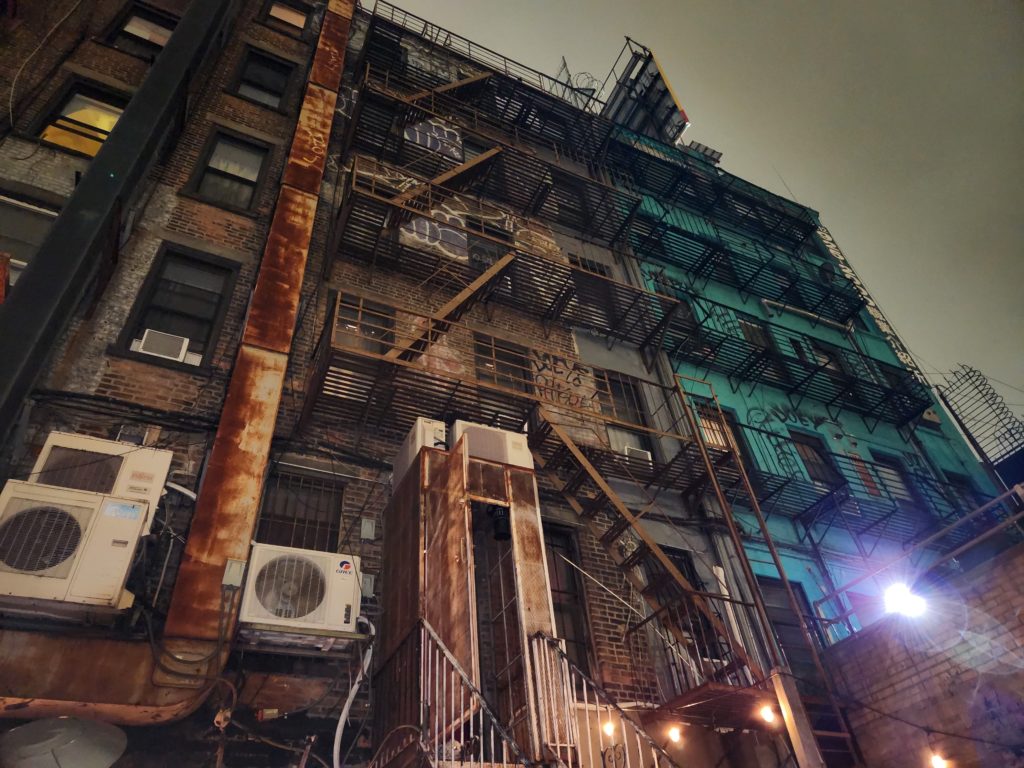 The hash burned slowly and tasted of betel leaf and dark chocolate, with a note of rosy pine and a slightly metallic hue in the background, striking a particularly nostalgic chord. Spacey, centering, and restorative all at once, the unmarked gram singlehandedly preserved my faith that the classic ways have not been abandoned.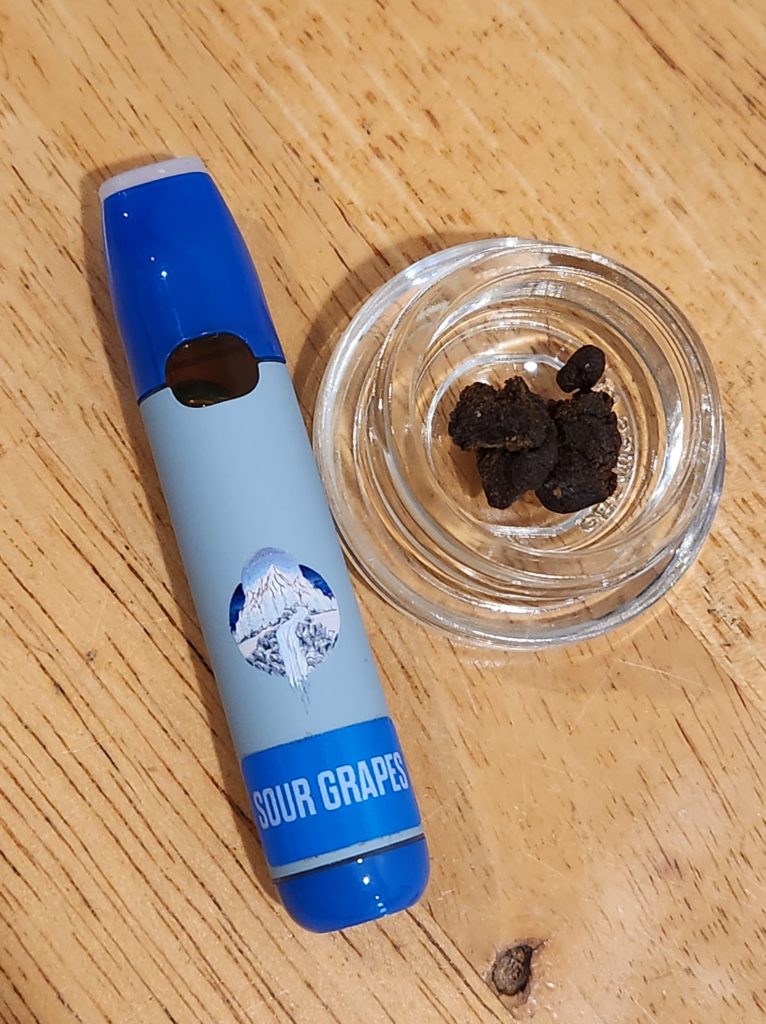 Rec Done Right
Later, venturing into Great Barrington, MA, there appeared to be one dispensary for every eight and a half people or so. Retail cannabis has a major footprint in this quiet, upscale town, with no shortage of interesting purveyors and a refreshing degree of diversity among ownership. The first shop I stopped by was the aptly named Great Barrington Dispensary, located in a historic 1800s hilltop home. The store was beautiful, inside and out, but the staff's hard-selling manner and inability to describe their one hash offering made the visit a short one.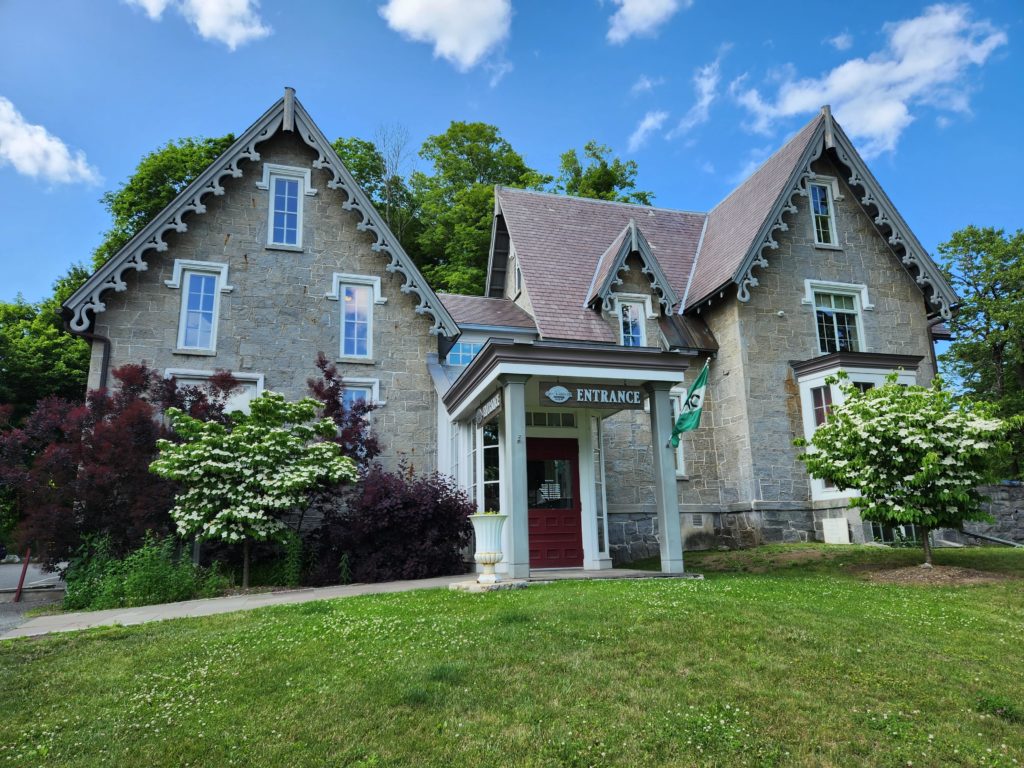 Next up was Calyx, a women-owned shop with a much warmer ambiance. After admiring the stunning woodworked spoons and dab straws by local artist Steve's Dank Pipes, I briefly consulted with the friendly budtender and left with a gram of Blueberry Hashplant "brick hash" (a bit of a misnomer that downplayed the actual quality) from Belushi Farms. Usually not one for celebrity-endorsed cannabis, the freshness, potency stats, and appearance of the hash gave me confidence in my selection that was confirmed when I pinched off a chunk from the caramel-colored lump into my chillum. In fact, this so-called brick hash was too melty to smoke on its own, and I needed some flower to act as a medium for the oil oozing away from the flame.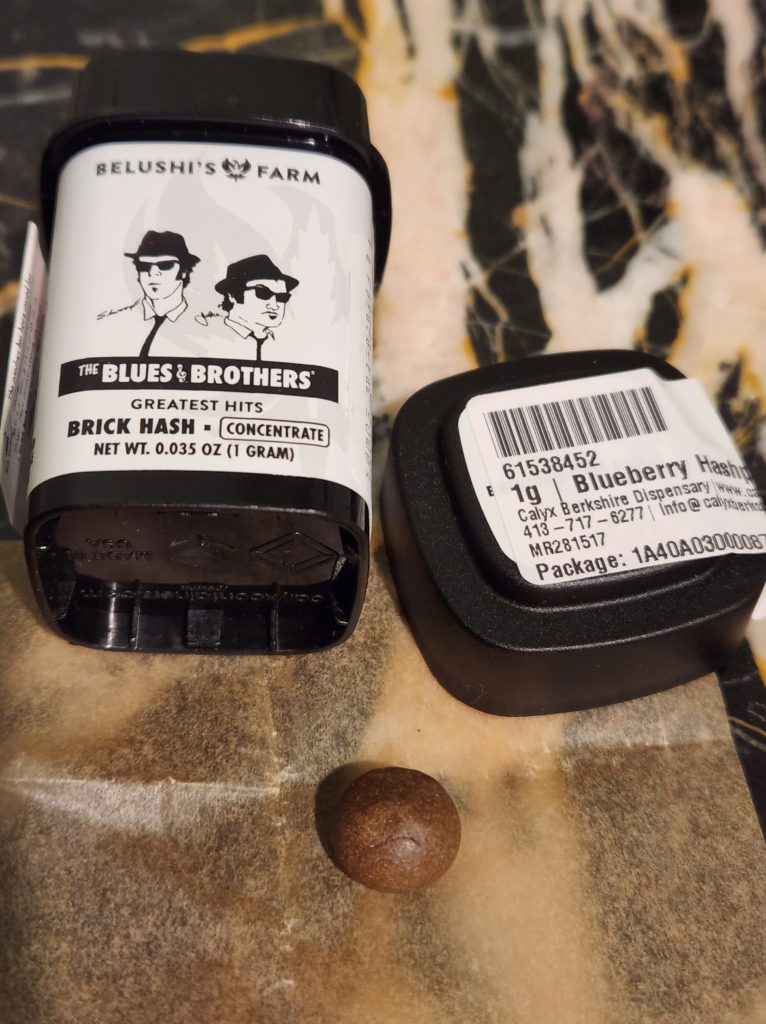 The third and final dispensary I saw in Great Barrington was Farnsworth Fine Cannabis. Bearing the sleekness of a chain (albeit with more character and taste), the LGBT-owned boutique was actually one of a kind, offering signature blended prerolls and luxe smoking accessories. I asked for a good joint that I could empty out as a bed for the hash and was kindly directly to a Zsweet Inzanity preroll, a portion of the proceeds of which benefitted a local charity apropos of Pride Month. While at the mercy of Massachusetts' recreational market, I was pleased that at least some of my dollars could reach worthy recipients rather than solely lining The Man's pockets.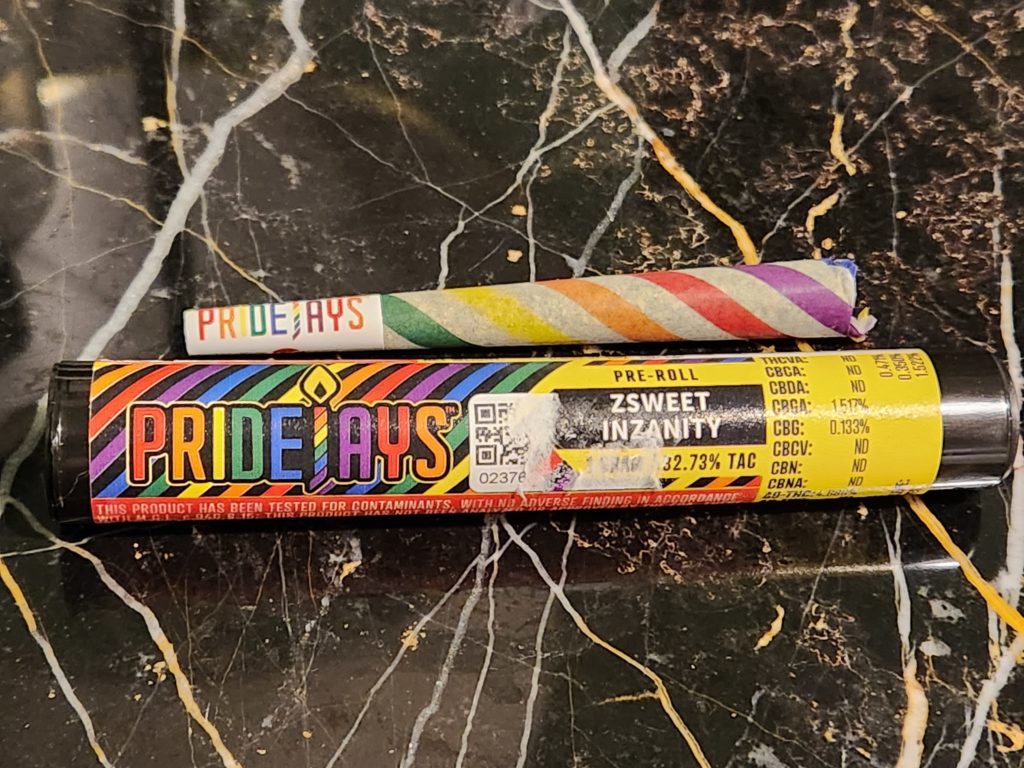 Final Thoughts
Now fully loaded, I ducked out back between family hangouts to face some of my bounty. The hefty head stone from the Blueberry Hashplant rained down upon me as the cool and earthy terp profile expanded my airways, complemented by the sweetness and buzzy stimulation of the flower. The pairing was perfect for sinking into silent reverie and appreciating the lush magnificence of the surrounding forest.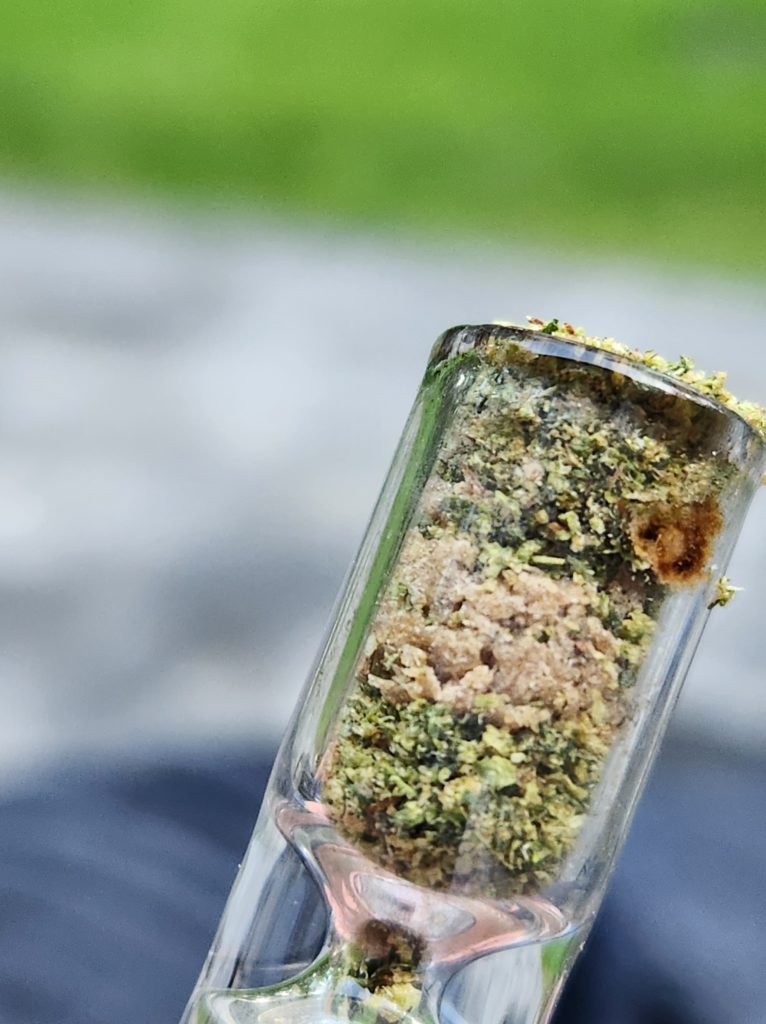 As I puffed, I pondered the contrast between the different approaches to conducting a regulated weed scene. At home in Chicago, dispensaries are a disgrace, capitalizing on a limited market (read: legal cartel) to push endless boof. Thankfully, as in New York, clandestine cultural outposts keep the city in touch with what's really good. Yet, the Berkshire stores demonstrated a shining example of what a legal market can do right, a model I hope to see emulated far and wide. Between city grit and wholesome natural splendor, this hash head felt very accommodated in this part of the country, and I know I only scratched the surface.
Advertisements